Giancarlo Perlas
July 9, 2020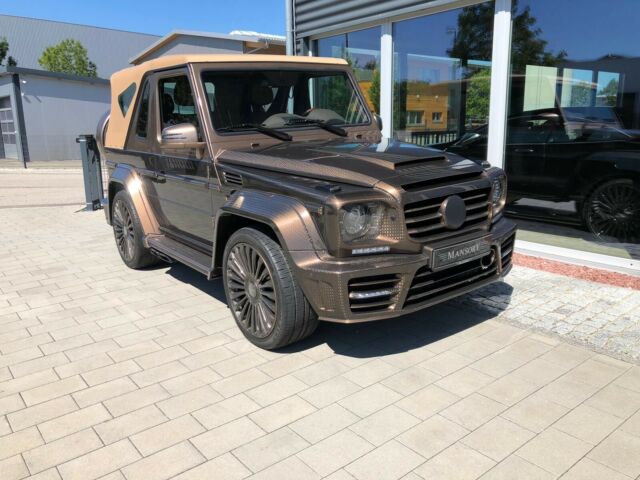 The last brand-new Mercedes-Benz G500 Cabriolet was sold out before the 2013 Frankfurt Auto Show. That makes the two-door G-Class rare nowadays but would you buy one for half a million dollars?
Some time ago, Mansory created the Mercedes-Benz G500 Cabriolet Speranza. The name of the auto means "hope" in Italian. Based on an advertisement, the famous tuner is asking 455,800 euros, or $516,696.54 based on current exchange rates, for the product.
The 2012 G500 Cabriolet features extensive styling upgrades on its body and interior. The exterior is fitted with the Mansory's widebody kit matched with custom paint and logos. Then it is fitted with new bumpers, headlights, extended wheel arches, bonnet with scoop, wide side skirts, and custom spare wheel cap. Most of the modifications are made of carbon fiber materials. The wheels of the vehicle are also replaced with the company's 23-inch ten-spoke design units that match the exterior body paint and wrapped in 305/30 high-performance tires.
Meanwhile, the interior of the G-Class Cabrio is highlighted by its two-tone look with contrasting light and dark leather upholstery. The seat covers come with special stitching and Mansory's logos too. Lastly, the SUV's infotainment system receives some updates, particularly its satellite navigation, Bluetooth integration, and climate control system, among others.
For such a ridiculous price tag, it's surprising that Mansory didn't even tune the 5.5-liter V8 engine of the G500 Cabrio. Therefore, its output remains at 382 hp with 391 lb-ft of torque. Despite the age of the auto, its mileage reads 1,150 miles, which almost makes it as good as new.