Giancarlo Perlas
June 9, 2021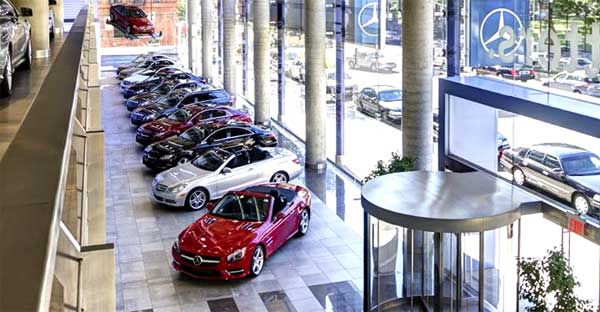 To raise more money for other ventures, particularly in its electrification projects, Daimler AG will put 25 Mercedes-Benz showrooms in Europe on sale. The move is expected to generate a total of €1 billion ($1.2 billion).
According to Automotive News Europe, citing the German publication Handelsblatt as its source, the sale includes the dealerships of the company in Belgium, Britain, and Spain. The parent of Mercedes is looking to get €30 million to €40 million from each establishment.
The sale comes with some conditions though. Since the showrooms and service centers have around 2,800 employees, the automaker wants the buyers to retain them.
Daimler's decision will benefit it in many ways. First, letting go of the locations will lower its fixed costs because it will no longer have to worry about the upkeep of each building and the salaries of its workers. Second, it will give the company more money to pool into the research and development of its electric vehicles.
Speaking of EVs, the automaker already unveiled the EQA, EQB, EQC, and EQS models. Spy photos also reveal that it is currently working on the EQE while its new patents suggest an EQG model.
The EQE is the electric derivative of the E-Class car. It takes some tech and design elements from the EQS. However, instead of a lift back profile, the EQE follows the rear sedan design of a traditional Mercedes car. Meanwhile, we are yet to see spy shots of the EQG, but based on reports, it will be the electric variant of the G-Class.