Giancarlo Perlas
February 16, 2021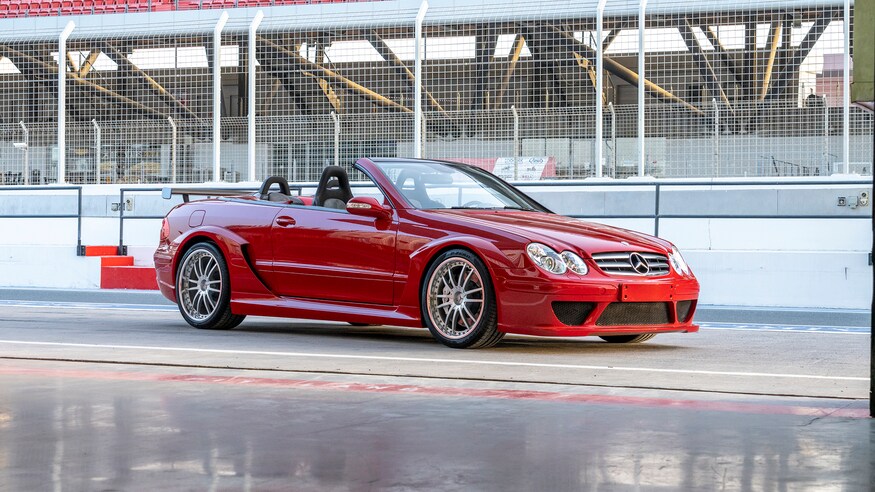 The car featured here may not look like an ordinary Mercedes-Benz CLK, but don't let its looks fool you. This vehicle does not feature any aftermarket mod magic, and everything on it was made from the factory of the three-pointed star marque.
The auto is called the Mercedes-Benz CLK DTM AMG. It's actually one of the rarest Mercedes cars ever made that it's even more exclusive than the limited-production Mercedes-Benz SLR McLaren and Mercedes-Benz SLS AMG Black Series. With that, it was one of the most sought cars of its time particularly by racers such as Juan Pablo Montoya, Mika Hakkinen, Kimi Raikkonen, and Jenson Button.
As its name suggests, the special CLK was made to celebrate the entry of Mercedes-AMG in the relaunched Deutsche Tourenwagen Masters (DTM) racing series back in 2000. The unit is so scarce that only 100 coupes of it were produced for the 2004 model year, and 80 convertible versions of it were rolled out for the 2006 model year. The car was only available in Europe during its limited run.
The CLK DTM AMG was even more track-focused than the latter CLK 63 AMG Black Series. It has a 5.4-liter supercharged V8 engine with 582 hp and 590 lb-ft of torque. All that power goes to the rear wheels and distributed via a Mercedes 5G-Tronic five-speed automatic transmission. The mechanical configuration of the unit allows it to accelerate from 0 to 60 mph in just 3.8 seconds while its top speed can go up to 200 mph.
According to RM Sotheby's that sold a coupe variant of the vehicle for £209,000 last year, the convertible here is just one of five samples with Fire Opal Red finish. It was imported new from Germany to the Middle East, and its first owner was a member of the royal family in the emirate of Sharjah. It changed hands from there to two other royalties. It only has 15,200 km on its odometer.
Among the other notable features of the CLK DTM AMG include one-piece race buckets replacing the standard sport seats, cross-bracing replacing the rear seats, microsuede-wrapped steering wheel, and carbon fiber inserts.
As of writing, the DTM edition Mercedes-Benz CLK AMG is still on sale for €215,000.