Giancarlo Perlas
July 16, 2020
What happens when you fuse the classic Mercedes-Benz 350 SL convertible from the '70s with our present tech? UK-based The SL Shop shows us the answer as they unveiled the electrified version of the vintage car christened as the SportLine Zero.
The SL R107 is a rather boxy car but it carries with it a timeless beauty—being a convertible. The subject here possesses a gloss silver paint that gives the car a near-mint look. Its exterior is also highlighted by its strategically-placed body lines, chrome accents, and wheel hubs that put more visual emphasis in its styling.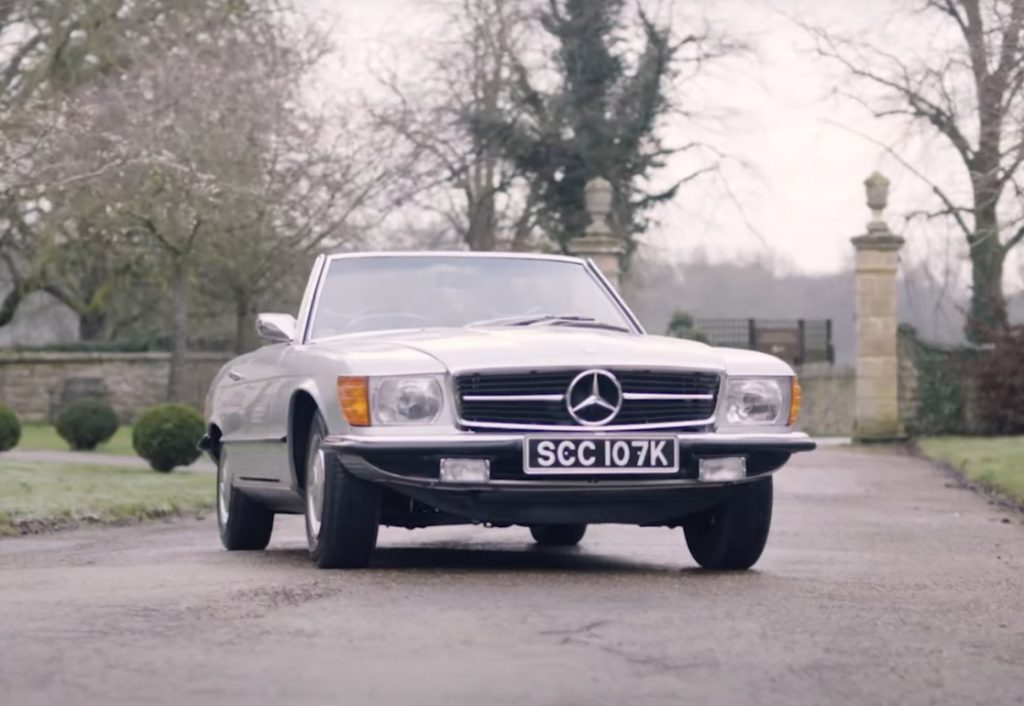 In its stock configuration, the classic SL is equipped with a 3.5-liter V8 engine. The output of the unit is at 192 hp, which is enough to push it from 0 to 60 mph in 9.9 seconds.
According to the tuner, the car is based on a condemned 1978 Mercedes-Benz 350 SL. It has been completely rebuilt to factory specifications from the group up. Everything, including the leather covers and faux wood of the upholstery, steering wheel, switches, gauges, buttons, and gear stick, is restored. However, it adds a new touchscreen entertainment system and some new switches and buttons.
After that, the petrol engine is replaced with two electric motors that The SL Shop claims have more power than the vehicle's original V8 unit. At full charge, the vehicle has an electric range of 150 miles.
Due to the removal of the petrol engine, a charging port replaces the fuel tank. The exhaust tips of the SL are also removed because it now produces zero emission.
The SL Shop is located in Stratford Upon Avon, Warwickshire, UK. The tuner boasts that the project is the first classic Mercedes-Benz SL in the world to be electrified.