Giancarlo Perlas
July 15, 2020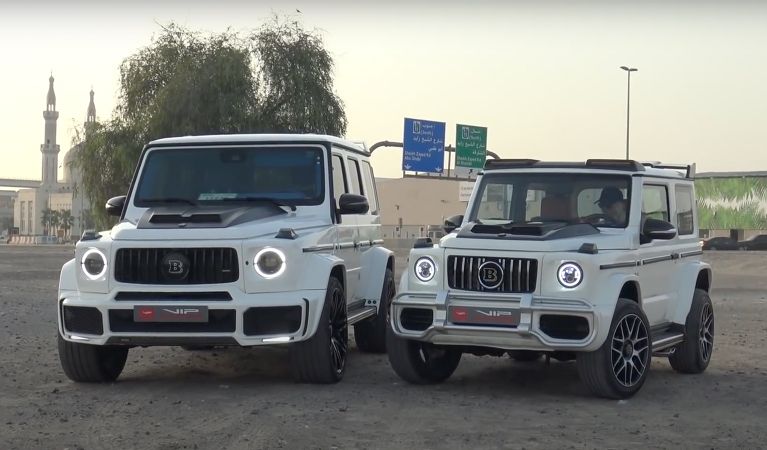 Even in its factory-fresh form, it's very obvious that the current Suzuki Jimny takes heavy inspiration from the Mercedes-Benz G-Class. Over the years, some owners of the mini-SUV have turned their auto into a full-knockoff, baby version of the G-Wagen.
We have seen the Jimny copy even the Mercedes-AMG G 63 minus the performance boost in the past. Lately, another owner of the compact SUV in Dubai went on great lengths to transform the Jimny into a baby Brabus G-Wagon.
It should be noted that Brabus only works with Mercedes vehicles. So from here on, it should be established that the customized Suzuki Jimny bearing the German tuner's logos is definitely a phony.
Supercar Blondie who is known for hunting and driving the coolest cars in Dubai recently took the real-deal Brabus Mercedes G-Class and the fake Brabus G-Class side-by-side. The Jimny dwarfed in comparison to the tuned Mercedes SUV but it sure copied everything in its design.
Like the original, the fake Brabus G-Class features a scoop on the hood with dual air vents, Panamericana grille design with vertical slats and the Brabus logo as the centerpiece, G-Wagen turn signals, carbon-fiber wing, dual exhausts on each side, extended wheel arches, side mirror caps, LED lights, and white paint finish.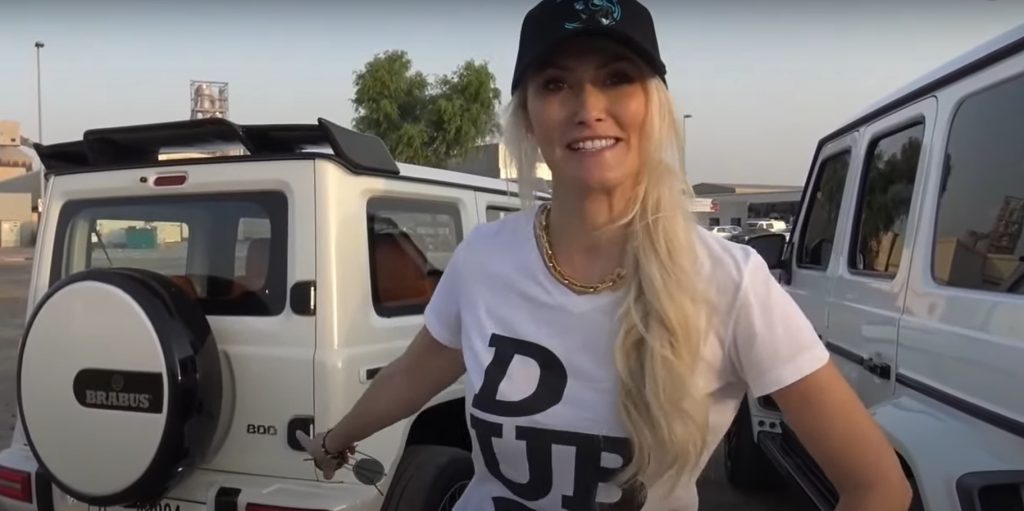 The fake Baby G-Class also blatantly replicated the "V8 Biturbo" and "800" emblems found on the real Brabus G-Class. However, it should be noted that the copycat only has a 1.5-liter four-cylinder engine with a minuscule 100 hp output.
The interior exposes a Brabus-inspired upholstery design too. It features carbon-fiber materials and high-class leather complete with the tuner's B logo. The tech like the center console and dials of the Jimny appear very much inferior to the real G-Class though. The company responsible for the knockoff Brabus G-Class forgot to replace the Suzuki logo in the SUV's key as well.
The Suzuki Jimny costs around $18,000. The Brabus-like customization is estimated to double its price. So the fake Brabus G-Class should be around $40,000, which is a huge cut compared to the $380,000 price tag of the real Brabus Mercedes G-Class.