Giancarlo Perlas
July 13, 2020
It's been 145 years since Benz (as it was just Benz at that time) released the 1885 Benz Patent Motorwagen, the first modern car ever made. Truly a horseless carriage, this car was the first of its kind to ever make a proper trip, proving to everybody that cars were the way forward. Over the years, Mercedes-Benz has made a staggering array of famous cars that were popular all across the globe. Their modus operandum is to redefine how cars look, how cars operate, and of course how enjoyable they are to drive. They're still breaking milestones, one only needs to look at their Maybach 6 Cabriolet concept to know they're dedicated to being "the best or nothing", but to see how well they've achieved that over the years, it's well worth looking at their all-time best vintage Mercs (in no particular order).
1936 Mercedes Benz 500K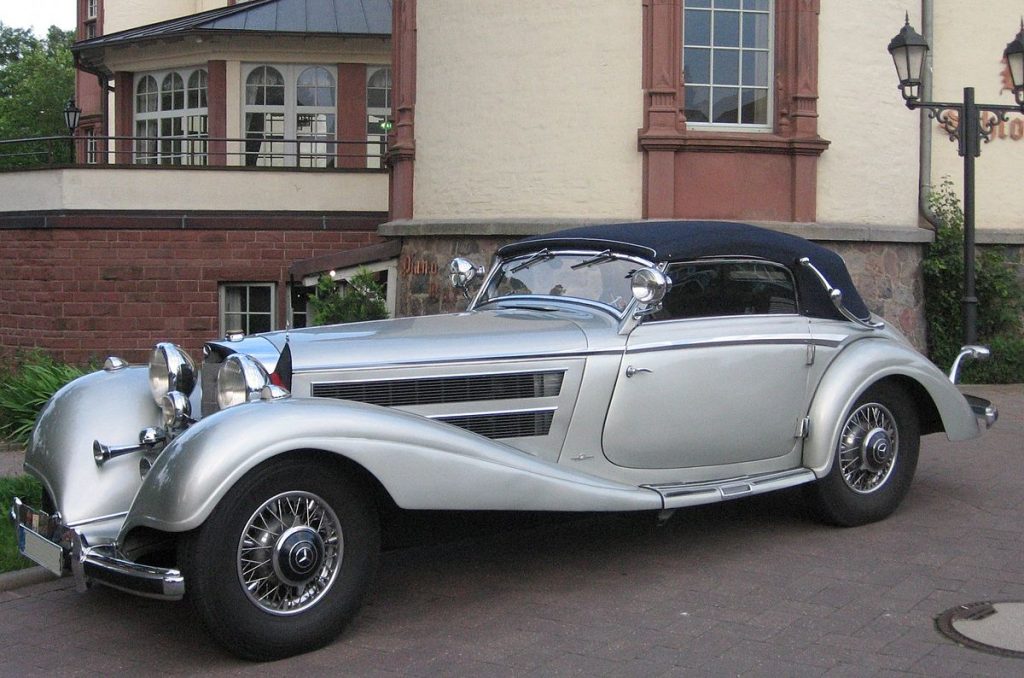 If this car isn't the most beautiful car ever made, it's certainly in the top 3. With phenomenal curves and gorgeous, flowing simplicity, the 500K encompasses the design-philosophy of futurism that took inspiration from Henri Bergson's observations that time and perception are constantly in flux.
This may strike history-buffs as odd, being as the Nazis were in power in 1936 and they liked traditional neoclassical forms, but that makes the 500K even more romantic and inspiring. One of the critical tenets of futurism comes from the ideas of Bakunin – you can only build a new society if the previous one is first destroyed; the 500K changed the style of Mercedes and bore the torch that lit their future aspirations. It showed the rest of the world that Mercedes meant business, and that aesthetics can complement power. The 500K was so powerful that it actually appeared competing on racetracks across the world.
1980 Mercedes Benz G Class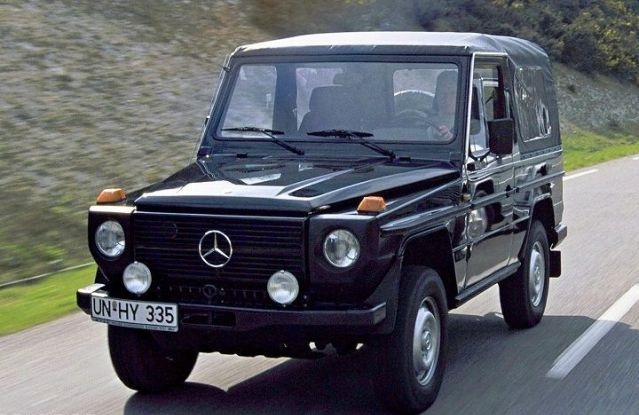 In design, the G class was the opposite of the 500K. Raw, clunky, and box-like, it was equally significant for Mercedes. The G Class showed the world that having a Benz doesn't mean you're a sports-car loving dignitary, it means you love cars.
The design is timeless, but it's essential to consider the historical context – the G Class marked the end of the 1970s and the development of a cultural trend based upon valuing productivity, simplicity, and work. The G Class is powerful, rugged but still simple, providing an elegance in its drivability and design that demonstrated Mercedes' superiority over Jeep. G Classes are still used by aficionados in some countries, meaning you can still nab yourself an original – just make sure you know the ins and outs to ship a classic car first; click here to find out more.
1993 Mercedes Benz SL Class 60 AMG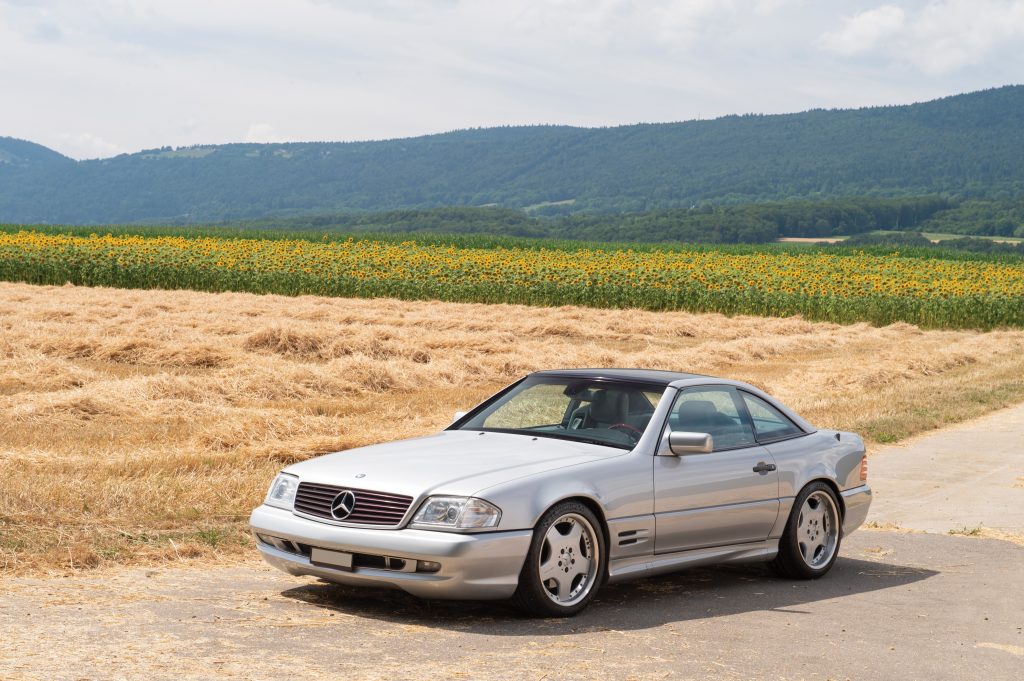 The SL Class 60 AMG is a very 90's model, an essential evolution of the AMG on its long Mercedes career. You'll be hard-pressed to find an AMG from almost any period that isn't a collector's item, but the SL Class 60 AMG was the most numerous AMG variant produced from 1989 to 2001. It's still very rare, however, and was sold from 1993 to 1998. It used a 6-litre V8 that boasted 376 horsepower and could go from 0-62 in 5.6 seconds. Without its speed limiter, its max speed was 185 miles per hour. The SL 60 AMG doesn't look as beautiful as some of Mercedes' other cars, but it was supposedly an absolute pleasure to drive and part of the days of thunder.
1979 Mercedes Benz W123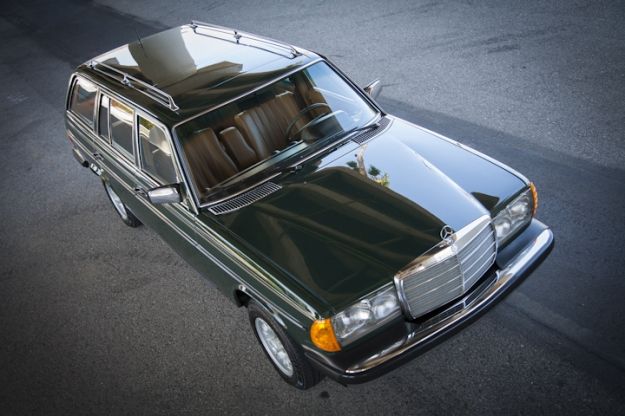 This Merc isn't particularly beautiful. It's also not by any description a powerful car. What made the 1979 W123 so important was that it was one of the most popular cars of its time. It is symbolic of Mercedes looking at its reputation, looking at its history, and making a car that subsumes everything it's ever done while staying true to the Mercedes brand and promise. It was a fantastic family car that had more than enough durability to do school-runs every day but was still spacious and comfortable enough to do long road-trips. Most importantly, it was a family car that oozed Mercedes' trademark charm and class, while making the silver trident more accessible to car lovers of all kinds.
1955 Mercedes Benz 190 SL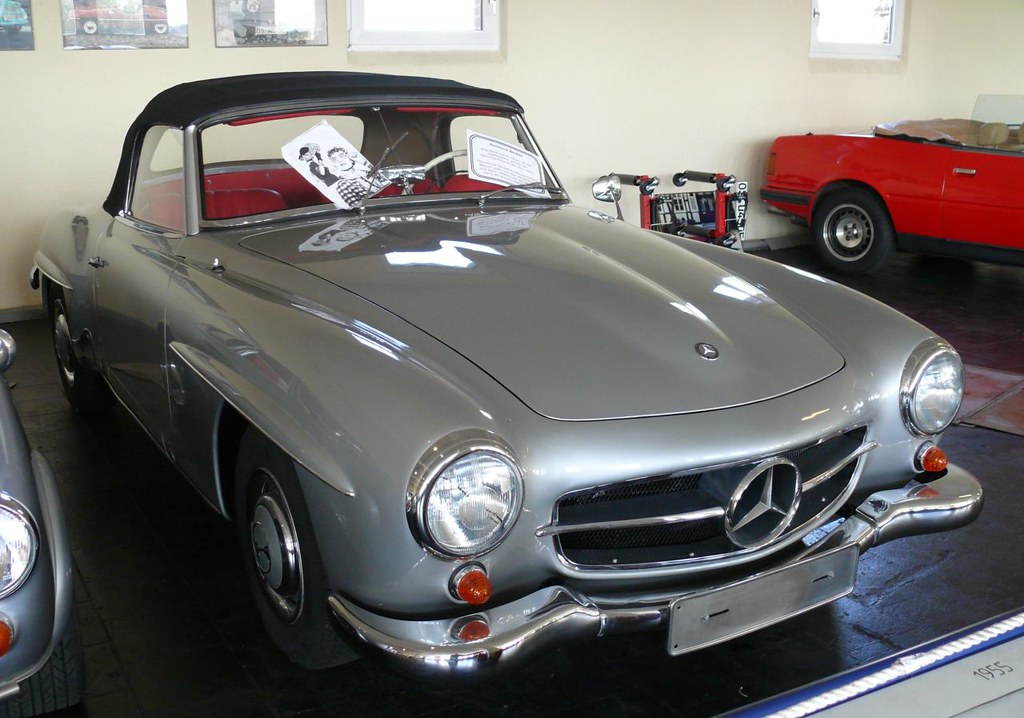 The 1955 190 SL would be what James Bond drove if the franchise didn't have a suspicious affiliation to Aston Martin. With only 25,881 ever built, this car is still traded among vintage fanatics with an average value of $87,100. The 190 SL is a luxury roadster that was supposed to make Mercedes' excellent roadster traditions more accessible to the average person. It wasn't very affordable, but it was more affordable than the 300 SL while keeping its basic details and, importantly, its independent suspension. It had 104 horsepower, a four-stroke front-mounted engine, and ran from 1955 to 1963.
1951 Mercedes Benz 300 W186 'Adenauer'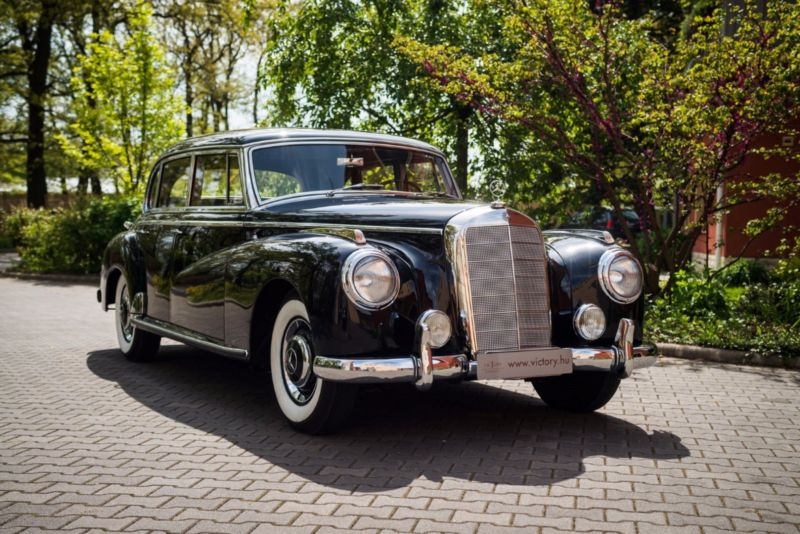 Named Adenauer after the German chancellor, who ordered 6 custom versions (including a writing desk and curtain feature) of the W186 and its successor during his 14-year tenure. The 300 was technologically advanced and was a direct competitor with Rolls-Royce's Silver Cloud, offering better performance for the same price. It features many designs and mechanical innovations that made it reliable under consistent, prolonged use, as well as an innovative dashboard-operated rear load-levelling suspension to increase stiffness if the driver feels it necessary. Check out this restoration job!
1957 Mercedes Benz 300 SL Class Roadster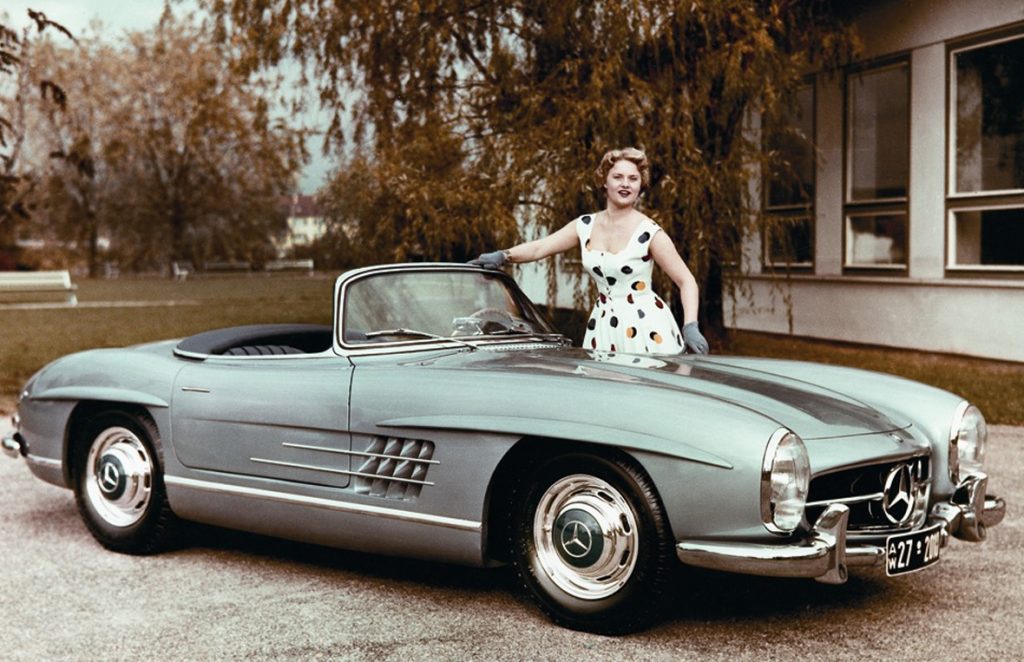 What do the last Shah of Iran, Tony Curtis, Pablo Picasso, Sophia Loren, Clark Gable, Justin Trudeau, Paul Newman, and King Abdullah II of Jordan all have in common? They all enjoyed the iconic super light Gullwing, the sports car of the century. The 300 SL Roadster had iconic chequered pattern seats and a gorgeous curvaceous body, with gull-wing doors. It had a 2996 CC engine, and between the Roadster and the Coupe model, only 3258 were ever built. The 1957 model gets a special shout-out as a special 300 SL (called SLS, super light special) was created for the US racing team. It completely dominated the race, and the team driver Paul O'Shea won the title for the company yet again.