Giancarlo Perlas
May 4, 2020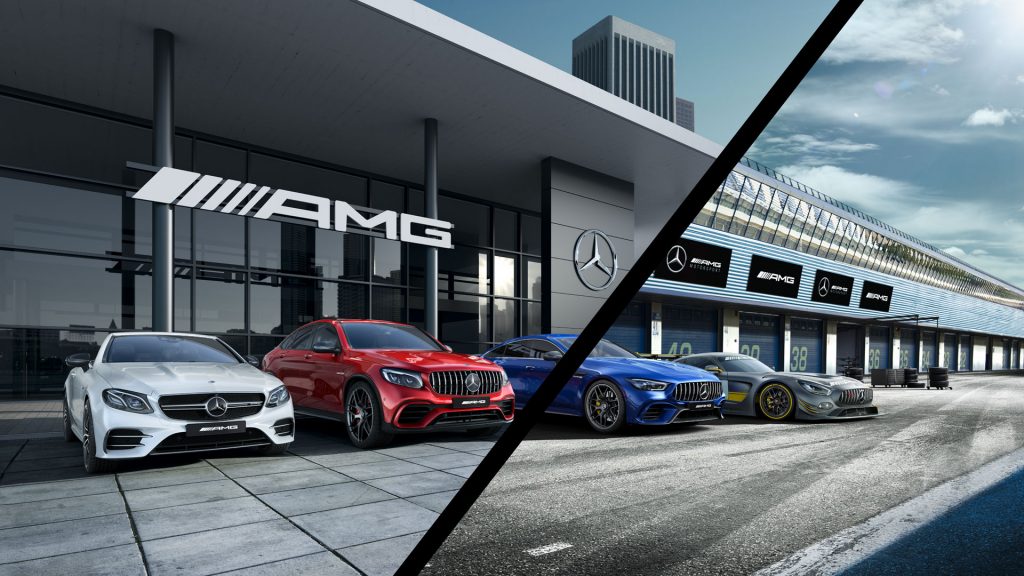 In its 50 years of existence, AMG has created some of the most unique and incredibly powerful luxury vehicles. Starting its working relationship with Mercedes-Benz as an independent performance tuner, AMG went on to become a wholly-owned subsidiary of Mercedes more than a decade ago in 2005.
From building some of the best Mercedes models on the market to designing engines for builders like Pagani and Aston Martin, AMG has certainly earned its name as one of the best in performance parts tuning.  That's why today when browsing almost any Mercedes parts catalog online, you see hundreds if not thousands of high-performance genuine Mercedes-Benz parts that are actually made by AMG.
Feast your eyes on what we think are the top 8 Mercedes AMG models ever built:
1.  1971 6.8 SEL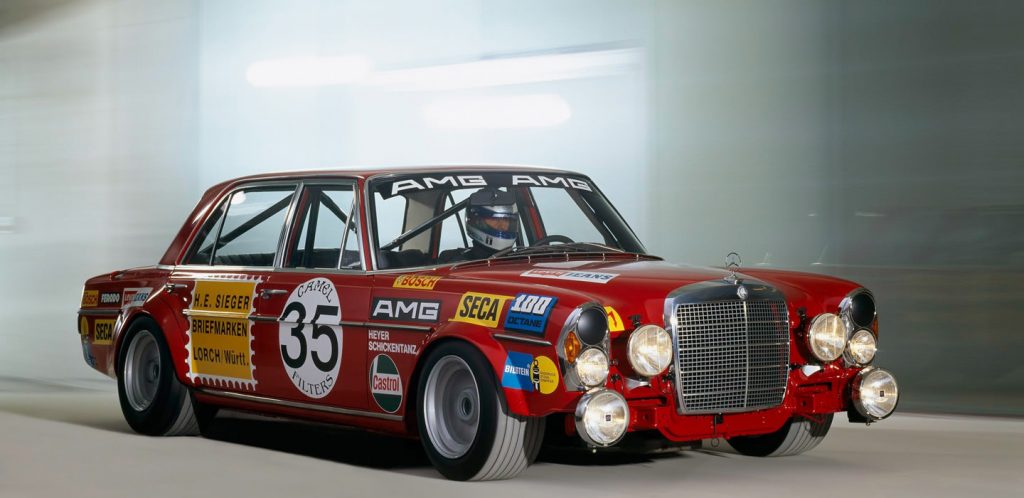 In 1971, AMG took the European racing world by storm. A rather big Benz was equipped with a massive 6.8-liter engine getting it to the finish line second in the 24 Hours of Spa race. Top speeds push this bad boy to 142 mph, most impressive is reaching that max speed in just 6.3 seconds. The 6.8 SEL coined "The Red Pig," became known as one of the world's fastest sedans.
2.  1974 300SL AMG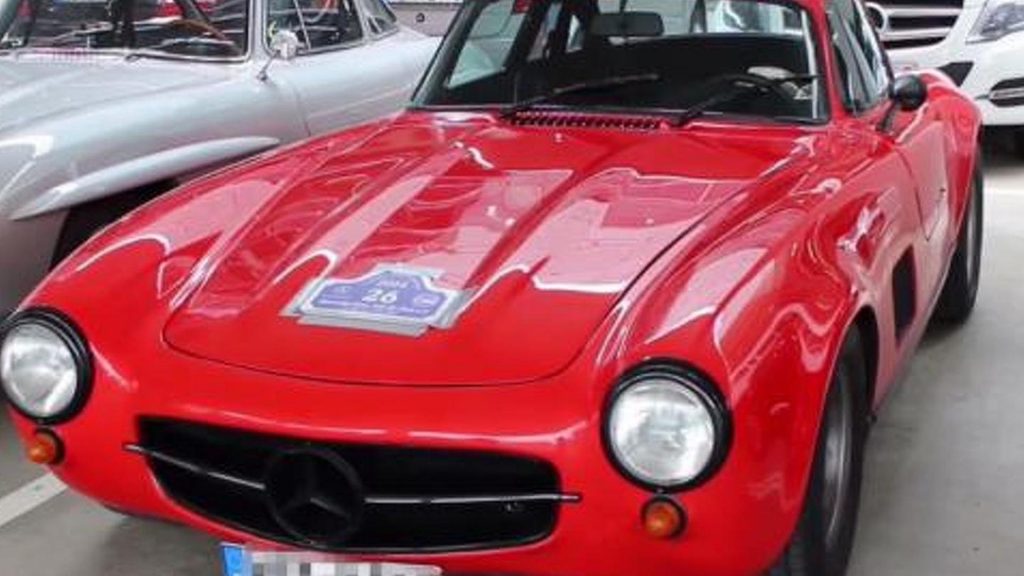 Derived from a 1957 300SL Gullwing, AMG decided to take things up a notch when creating the 1974 300SL AMG. They completely gutted the car using only genuine Mercedes-Benz parts. The classic inline-six engine was replaced with a 4.5-liter V8 pulled from a 450SE sedan. Updating just about every panel on the car's body, the 300SL AMG also got a newly installed interior from the SL roadster.
3.  1986 W124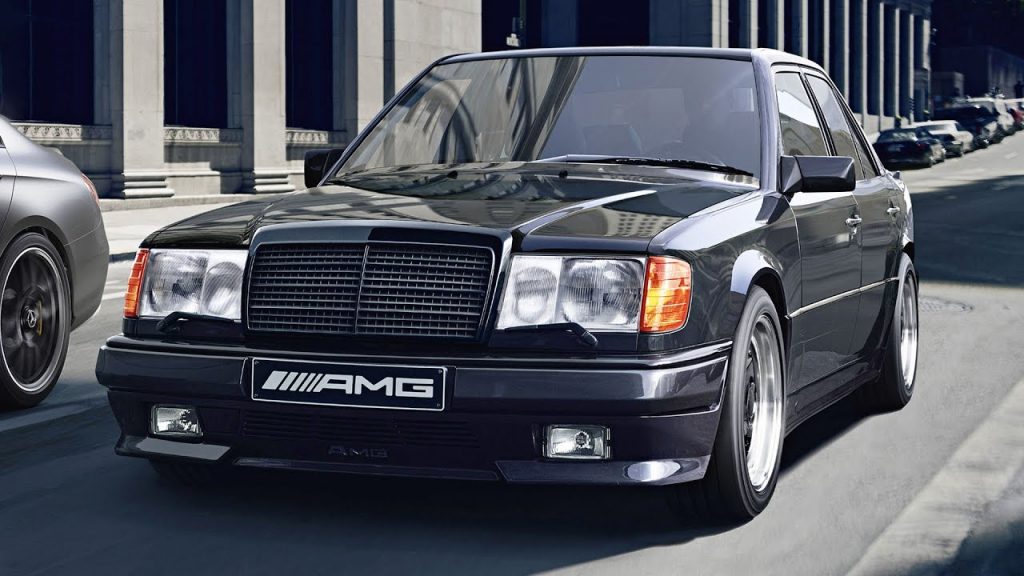 By the mid-'80s, AMG's reputation for car engines and Mercedes performance parts modifications had grown significantly. Taking a conservative Mercedes Benz E-Class, AMG again took the world of performance automobiles to another level by installing a 5.6 liter, V8 engine into the W124 which produced a massive 385 horsepower. "The Hammer" as the car was later coined had top speeds of 190 mph and could get from 0 to 60 in a little more than five seconds.
4.  1993 C36 AMG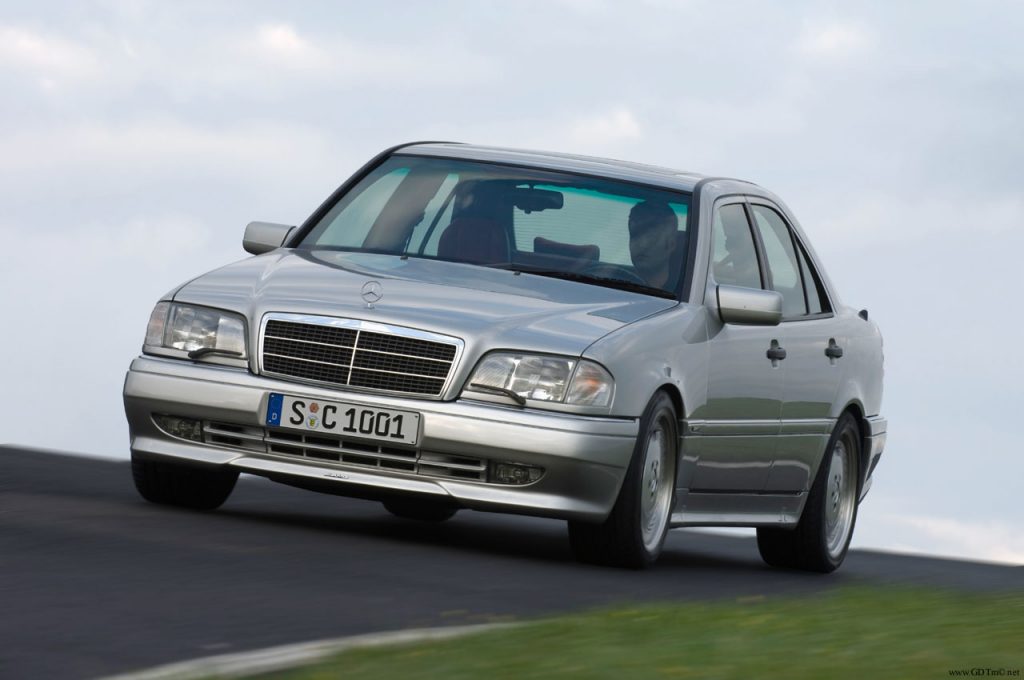 One of AMG's first mass-market cars was the C36. Presented to the world in 1993, this automobile was said to be the "answer" to the then-popular BMW M3. The inline-six C36 had 36 more horsepower than the M3 clocking in at 276 hp. This not only encouraged the increased production of Mercedes' performance models, but it ultimately put AMG on the map as a global performance powerhouse.
5.  1997 CLK GTR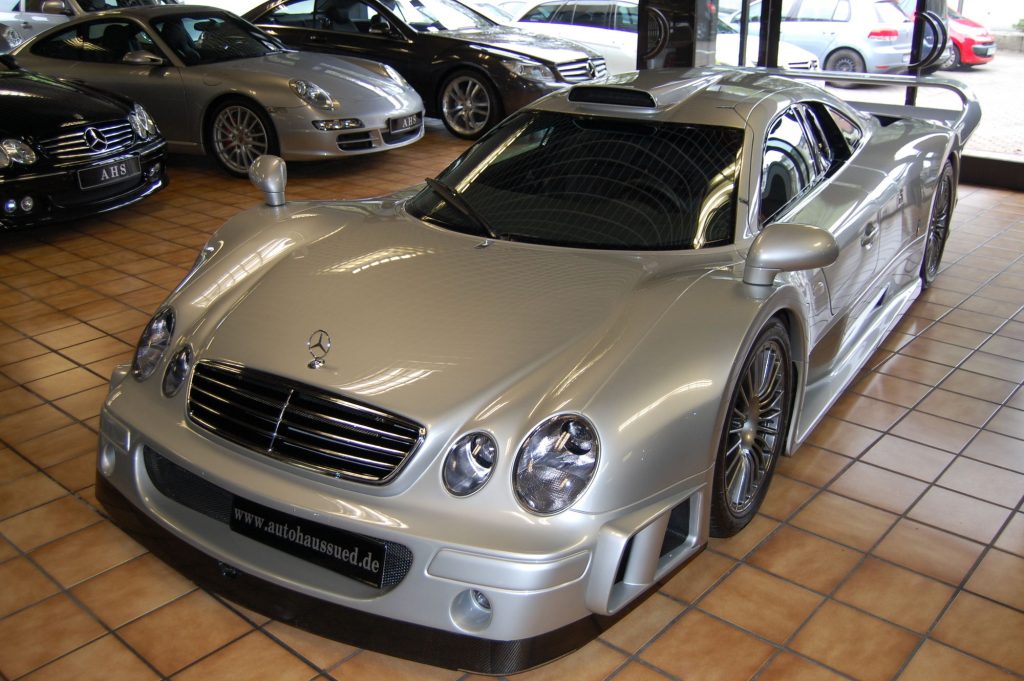 After the major hit with the C36, Mercedes was ready to take it a step further with their performance parts division and naturally looked to AMG for help with the upgrades to the next model. Starting out with a CLK coupe, the automaker created a car unlike anything else they'd designed before. Complete with carbon fiber and aluminum construction, and a 6.9-liter V12 engine with 612 horsepower, this sports car boasted top speeds of 198 mph. With top of the line technology, this supercar was dubbed one of the most expensive in the world in 1998.
6.  2003 G55 AMG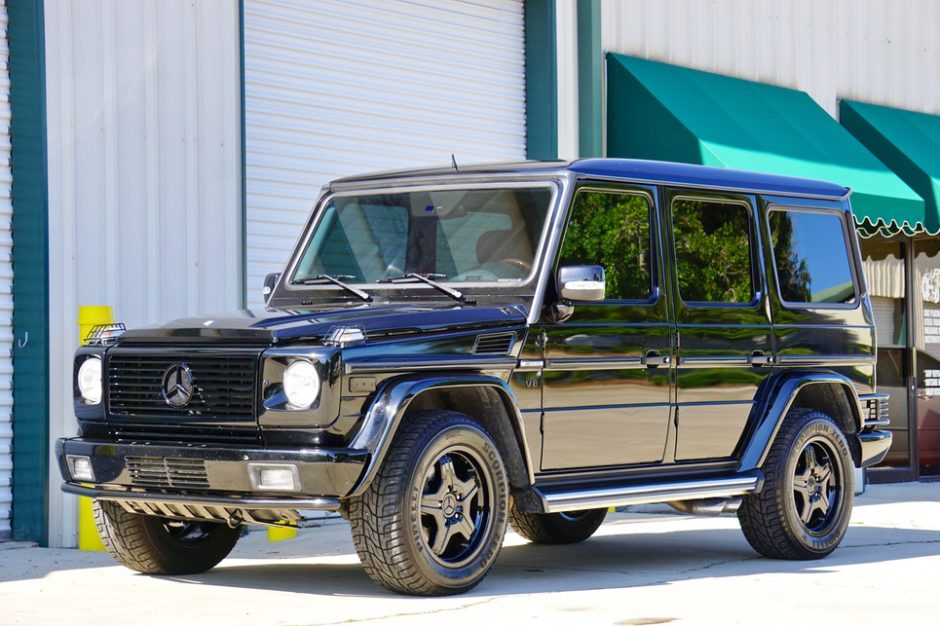 AMG and Mercedes Benz were well known for creating stellar performance upgrades for numerous parts and systems of every Mercedes model, but they weren't done yet. In 2003, the G55 hit showroom floors and the results were insane (in a good way). Taking the original G-Series truck, which was used as a military vehicle in the '70s, AMG improved it by adding better suspension parts and brakes, and a 5.4-liter V8 engine with 500 horsepower. This 2.5-ton truck output more power than the Ferrari 360 Stradale, going zero to 60 in just under five seconds.
7.  2001 SLS AMG
Combining vintage and modern designs, the Mercedes Benz SLS was AMG's first clean-sheet design for the German automaker. Its gull-wing doors and rounded tail conjure up memories of classic designs like the 300SL from the 50s. Of course, there was no disappointment with the performance engine parts they used under the hood, as the 6.3-liter V8 engine produced up to 563 horsepower. The SLS was only in production for 4 years, but its design and power have gone a long way in proving that Mercedes Benz was an adequate competitor to the likes of performance automotive brands Ferrari and Porsche.
8.  2016 AMG GT3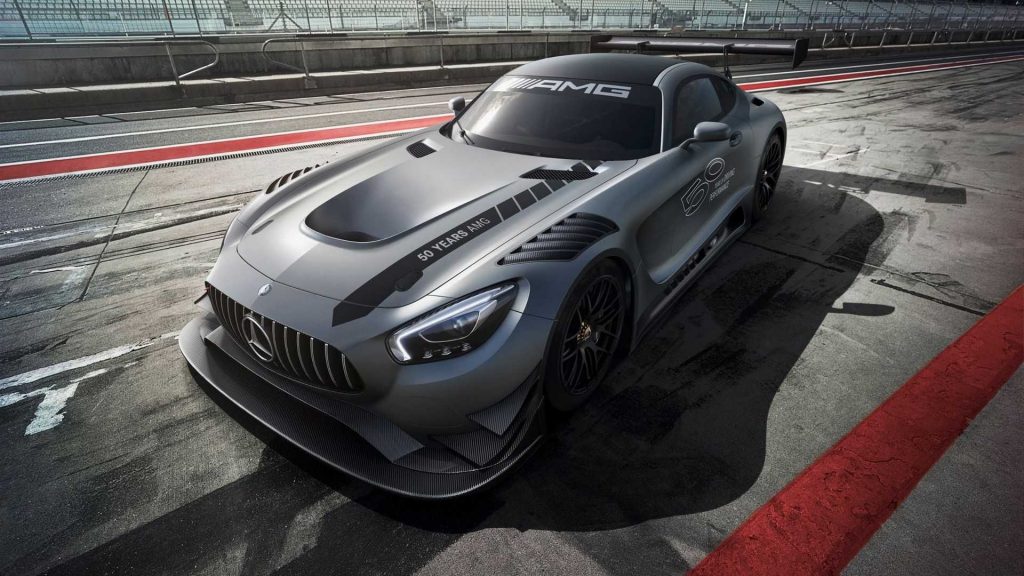 The GT3 AMG, which hit the showroom floors this year, is acclaimed to compete with the Porsche 911 GT3 across multiple motorsports racing series. The model has pretty much the same suspension, drivetrain, transmission, and engine, a 6.2-liter V8, but new construction with aluminum and carbon fiber body parts makes it a lot lighter than the competition. While the GT3 was designed for the racetrack, its unique design and attractive looks have become so popular that a version with street-legal genuine/high-quality Mercedes parts is in the works.
AMG's history is quite unique. It all started with two former Mercedes engineers creating a small performance parts shop in the mid-'60s, who went on to help Mercedes become a prominent competitor in the performance sector nearly 30 years later. Today, when you see the name AMG you know someone invested in a world-class performance vehicle.