Giancarlo Perlas
May 4, 2020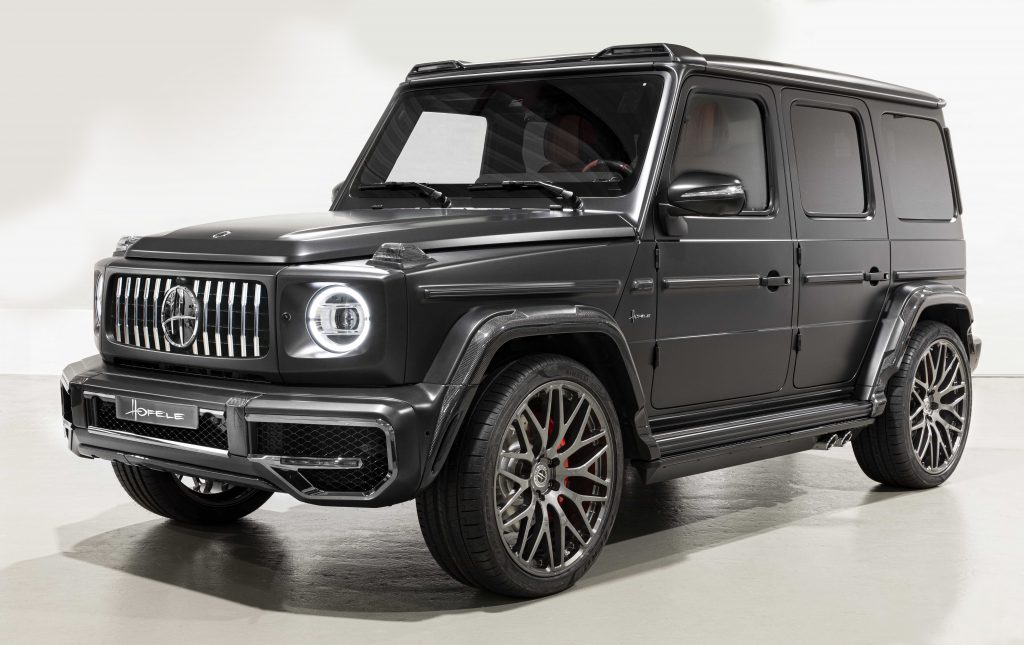 The Mercedes-Benz G-Class has proven itself over the years as a versatile range. The lineup is highlighted by the Mercedes-AMG G63 model. Hofele Design once again makes the high-performance G-Wagen stand out more with a new custom package called the Hofele HG Sport.
Due to its products that follow the strict guidelines set by Mercedes-Benz, Hofele Design is now an authorized contractual partner of the German luxury car brand. The tuning firm follows its creed of "Elegant, Sophisticated with a touch of Sportiness."
With that, let's take a look at what the new Hofele kit has in store for customers:
Exterior
The new body kit only offers subtle improvements in the design of the G-Class. That's a good thing itself because it still manages to keep the signature styling elements of the sport utility vehicle while elevating its prestige a bit with its unique custom accessories.
The changes include the dark carbon fiber front bumper, wheel arches, and rear spare wheel cover. Then, there are the custom roof-mounted LED beam lights, front grille, 24-inch alloy wheels, and electric-powered side steps. To avoid interfering with the functionality of the Hofele Electrically Deployable Side Steps, the side exhausts of the G-Class also move with them. Another notable optional upgrade offered by the tuner is a pair of extra-wide opening rear doors for easy access inside the vehicle.
Interior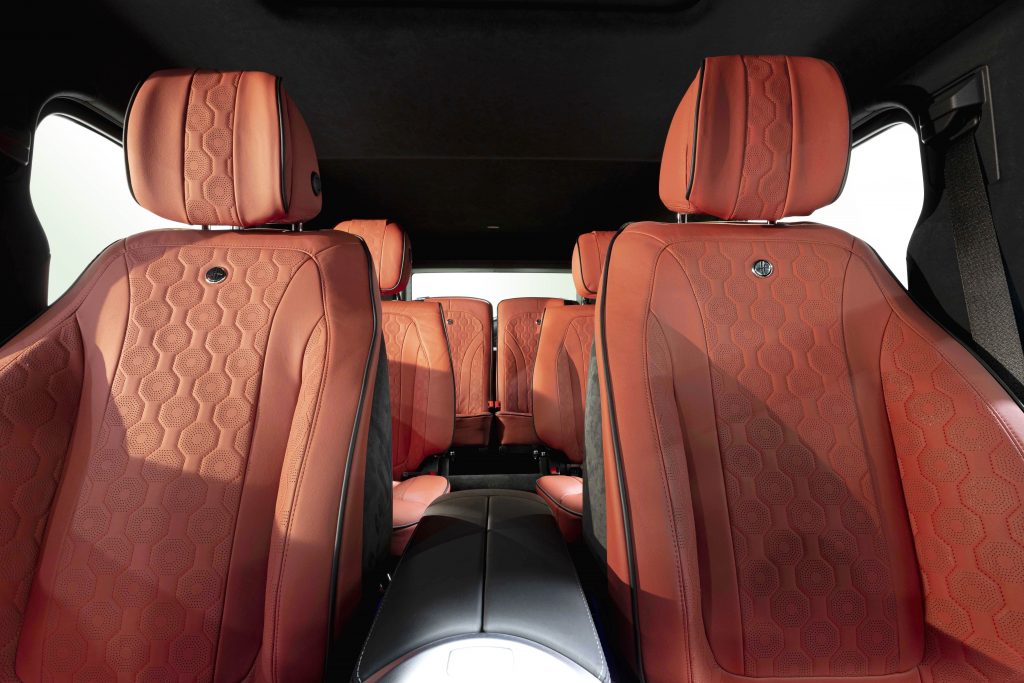 Going inside, Hofele rearranged the seats to accommodate one extra passenger. Originally, the unit only has a five-seating capacity but thanks to the new three-row setup the tuner managed to add one seat while providing more elbow room for the rear passengers. The rearmost seats can be removed to provide luggage space.
Lastly, the tuner wrapped the seats of the G-Class with "Berry Red" leather featuring a special octagonal stitching pattern while the other areas made use of contrasting anthracite Alcantara and carbon fiber inserts.
Compatibility
The Hofele HG Sport can be installed to the current G350d, G500, and AMG G63 models.