Giancarlo Perlas
February 1, 2020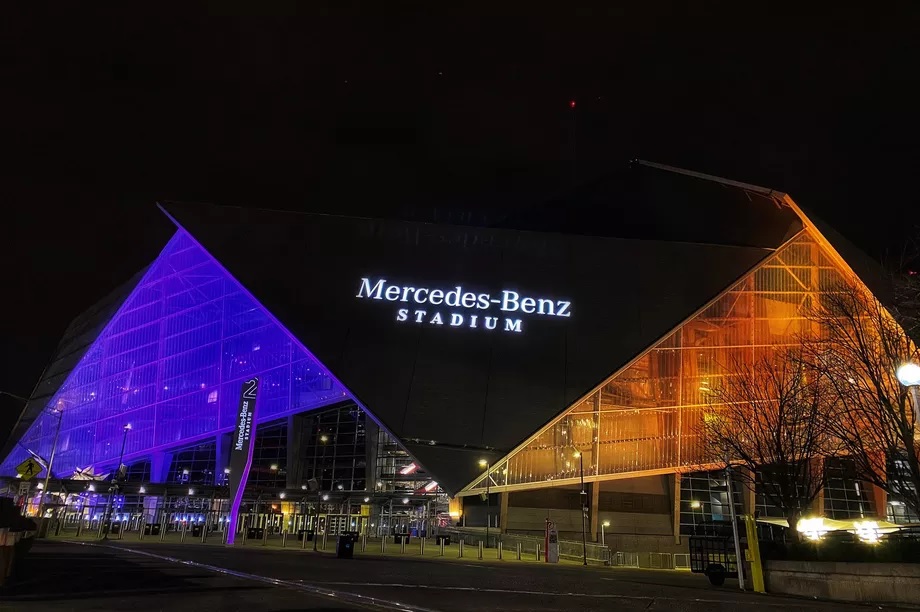 The helicopter crash that claimed the life of Kobe Bryant sent shockwaves worldwide and people touched by his influence on and off the basketball court mourned his demise. Mercedes-Benz, through its Atlanta stadium and Los Angeles dealership, joined them by displaying the icon's colors and name in its buildings.
On January 26, 2020, the helicopter chauffeuring Kobe Bryant and eight other people, including his daughter Gianna, crashed in Calabasas, California. Unfortunately, the accident claimed the lives of everyone on board.
On Sunday and Monday following the event, Atlanta's Mercedes-Benz Stadium bathed in purple and gold lights. The colors are a somber salute to the uniform worn by Bryant in his two-decade run in the National Basketball Association under the Los Angeles Lakers team where he won numerous championships.
Meanwhile, the Mercedes-Benz dealership in downtown Los Angeles near the Staples Center also paid tribute to the NBA legend by lining up cars in its rooftop to spell "Kobe" with a heart icon when seen from an aerial perspective.
According to the footage of Sky2, 65 Mercedes cars were used by the dealership for its homage to Bryant. It took the staff of the establishment three days to accomplish such a feat.
Despite being retired from the NBA, Bryant etched his name among the greats of basketball and was also active in other ventures. In 2018, Dear Basketball, the animated short film he wrote and directed, won an Academy Award for the Best Animated Short film.