Giancarlo Perlas
February 13, 2020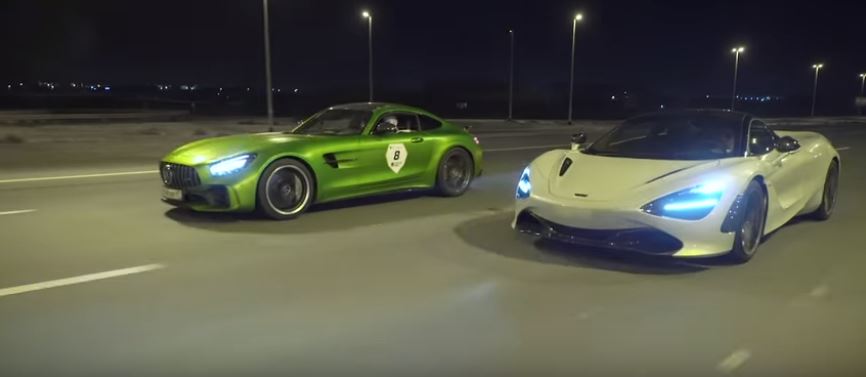 The McLaren 720S is definitely a force to be reckoned with on the race track. Its notoriety comes in its capability to conquer a quarter-mile in only nine seconds. Since its introduction in 2017, a lot of aftermarket tuners have set their sights on the auto to test their creations. Recently, a modified version of the Mercedes-AMG GT R challenged the British car's superiority in a drag race.
In its stock configuration, the 720S is equipped with a 4.0-liter twin-turbo V8 power unit. The mid-engined McLaren supercar produces 720 hp.
On the other hand, the AMG GT R is also packing a 4.0-liter biturbo V8. Fresh from the factory, the unit produces 577 hp. However, the one in the video had its power unit tuned by the Dubai division of German specialist GAD Motors, which makes it a formidable challenger to the 720S.
The aftermarket tuner boosted the AMG GT R to deliver up to 1,300 hp. The numbers were achieved thanks to the vehicle's forged internals, Garrett GTX 3584 turbo unit, 16-inch injector, dual-clutch upgrades, and ethanol-blended fuel, among others. Outside, the Merc kept its factory appearance, but it is now capable of going from 100 to 200 km/h in only 3.5 seconds.
Both cars raced from a rolling start to minimize engine stress and accident risks on a highway outside Dubai. Check out the video below to see if the upgrades in the AMG GT R are enough to beat the 720S in a drag race.