Giancarlo Perlas
June 29, 2017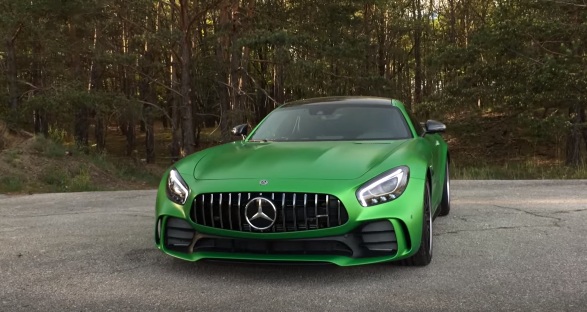 The 2017 Mercedes-AMG GT R certainly befits its "Beast of Green Hell" moniker. It features a striking sports car design based on the Mercedes-AMG GT complemented by its high-performance engine.
Recently, one follower of our Mercedes-Benz Fans Facebook page, Martin Micuda, shared to us an amazing video previewing the Mercedes-AMG GT R. The four-minute clip gives us a close look at the key features of the vehicle and it lets us experience how it actually performs.
Popping up the hood of the car reveals AMG's handcrafted 4.0-liter biturbo V8 engine complete with a badge that indicates the name of the guy who assembled the unit. The power unit provides the auto with 430 kW and 700 Nm of torque. Though not mentioned in the video, the numbers allow the vehicle to accelerate from zero to 62 mph in just 3.6 seconds and it has a max speed of 198 mph.
When the AMG GT R was driven in the road, the presenter noted that there is a lot to be desired in terms of the car's exhaust noise. The auto is then parked to a quiet place to make the most out of its engine noise.
Unlike other video presentations that usually push the limit of the AMG GT R in a race track, the driver takes us to one of the rarely touched element of the car when he demonstrated the active rotation of the back wheels. The feature raises the auto's maneuverability not only while it is going forward but also when it is driven back.
Check out the said video preview of the 2017 Mercedes-AMG GT R below: