Giancarlo Perlas
February 14, 2020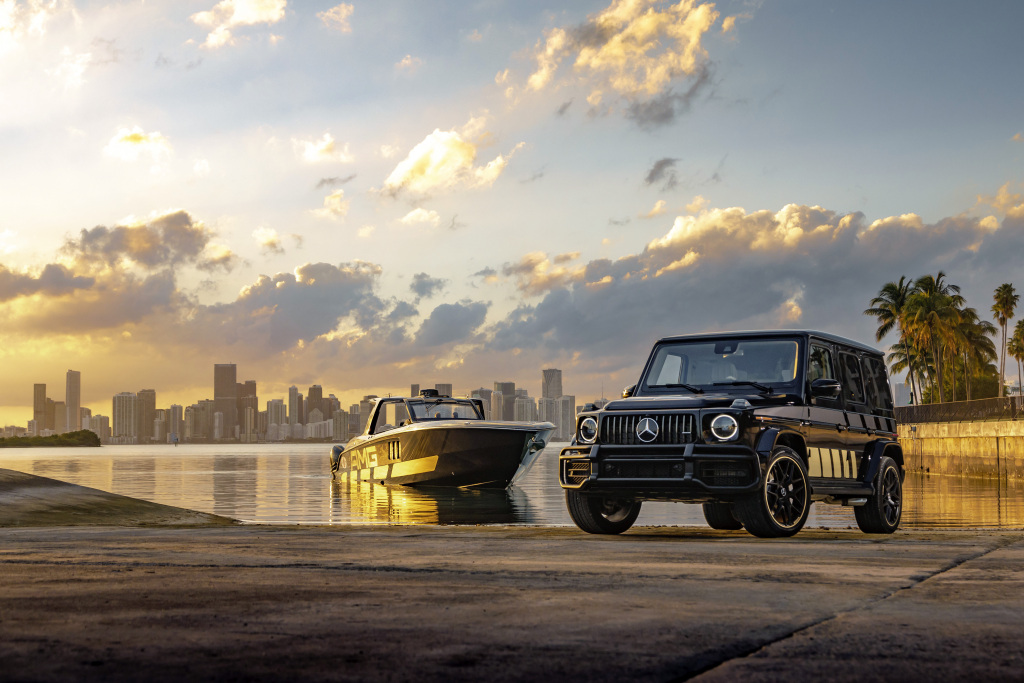 Mercedes-AMG and Cigarette Racing just revealed a special edition G-Class sport utility vehicle and new boat from their twelfth collaboration. The new speed boat is called the 59' Tirranna AMG Edition and it comes with a matching Mercedes-AMG G63 Cigarette Edition. Their new creations were unveiled at the Miami International Boat Show.
59' Tirranna AMG Edition Cigarette Boat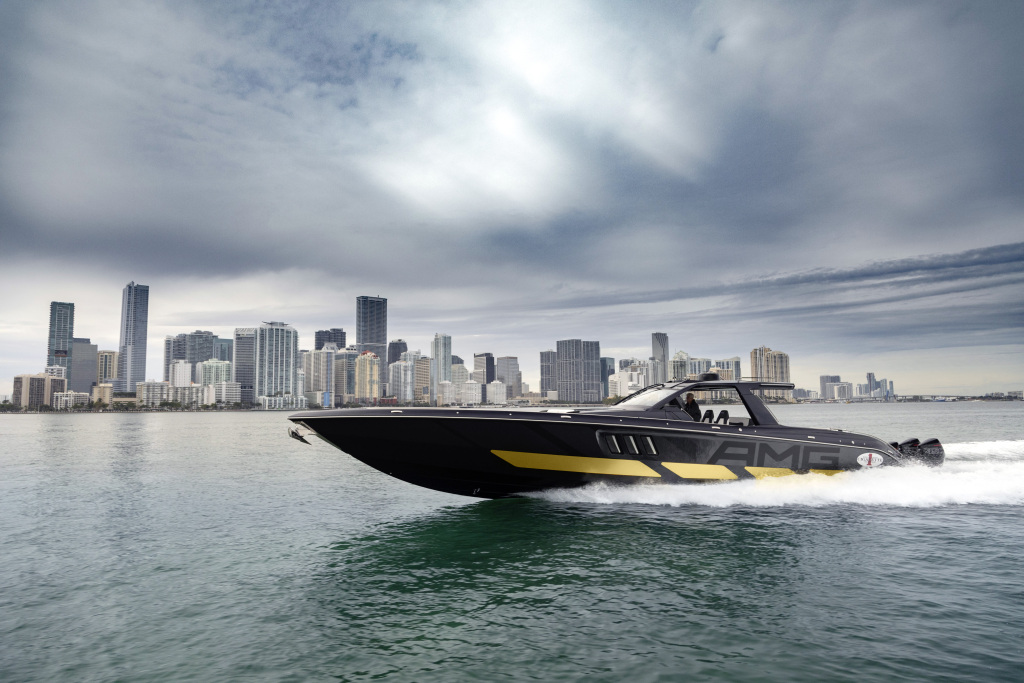 The Tirranna AMG Edition is painted in metallic black and gold. It is equipped with six power units, and each outboard engine is a supercharged 4.6-liter V8 Mercury Racing 450 R. Each unit produces 450 hp, so all six provides the boat a total of 2,700 hp. The configuration allows the vehicle to reach up to 80 mph.
The setup is complemented by a gyrostabilizer to keep the boat away from rolling out of control by 80 percent. Thrusters at the bow and stern also help it maneuver at low speeds, especially when docking.
Inside, the upholstery of the Tirranna is wrapped in a nano-coated surface with heat-resistant and anti-reflective features. Its cover comes in macchiato beige and dark blue. Moreover, it features large digital screens and a 29-speaker 5200-watt audio system.
Further adding flavor to the boat are its kitchen grill, sink, food preparation stall, dining area, couch, refrigerator, king-sized bed and bathroom with shower.
Mercedes-AMG G63 Cigarette Edition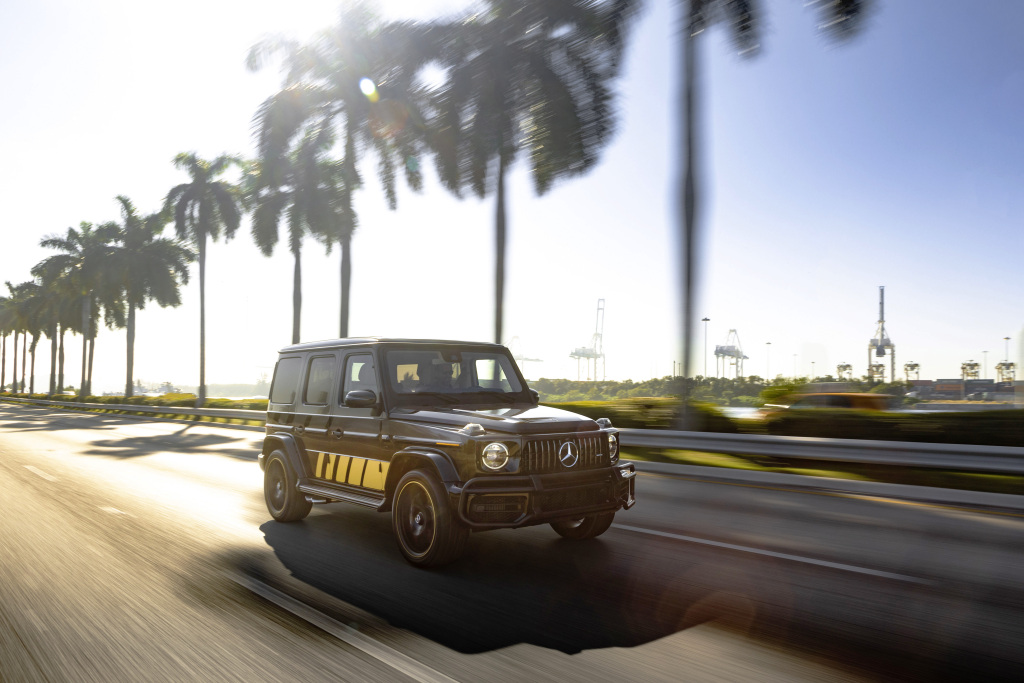 The high-performance G-Class copies the exterior paint of the Tirranna. It is topped off with 22-inch cross-spoke wheels. The SUV is equipped with new bulbar and running boards. Meanwhile, the interior mirrors the cabin of the boat with its macchiato beige and dark blue Nappa leather covers. Lastly, it has Cigarette Racing badges as homage to the Tirranna.