Giancarlo Perlas
December 17, 2019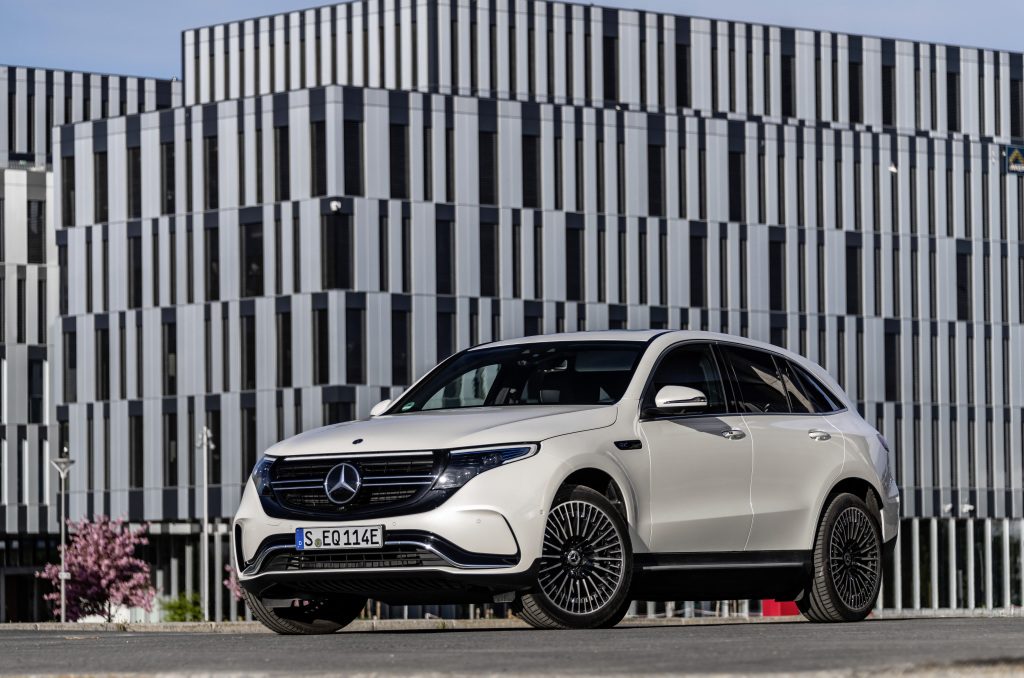 Bad news for US customers who are looking to get their hands on the new Mercedes-Benz EQC soon. Mercedes just announced that the rollout of the electric sport utility vehicle in the country will be pushed back from 2020 to 2021.
According to The Verge, the delay was caused by Daimler's decision to focus on the growing demand for its electric SUV in Europe. The parent company of Mercedes said that the introduction of the EQC has generated "high interest worldwide" so it has made a "strategic decision to first support the growing customer demand" in the European region. Aside from that, the three-pointed star marque didn't point out other reasons for the postponement of the electric vehicle's U.S. market launch.
The Mercedes EQC is supposed to start its pricing at $68,000 when it comes out in the U.S. during the first quarter of 2020. That's less than the starting prices of its direct rivals in the country such as the Audi E-Tron at $74,800 and the Tesla Model X at $84,990. Therefore, Mercedes will certainly be missing a lot of opportunities upon holding back a much cheaper alternative for American buyers.
It should be noted that the U.S. is Mercedes' second-biggest market, which is just below China. However, Europe sometimes equals or makes more EV sales than the U.S.
There's also the stricter emissions regulations in the European Union that target the reduction of carbon emissions in the territory by 37.5 percent before 2030 strikes. On the other end of the spectrum, there is currently no pressure on the adoption of cleaner cars in the U.S. due to President Donald Trump's lack of support in that endeavor.
Lastly, the U.S. is Tesla's stronghold in terms of EV sales, so it might make sense for Mercedes to use Europe as a platform to show off what the EQC is capable of, and generate more consumer demand for it as American buyers await for 2021.