Giancarlo Perlas
July 26, 2019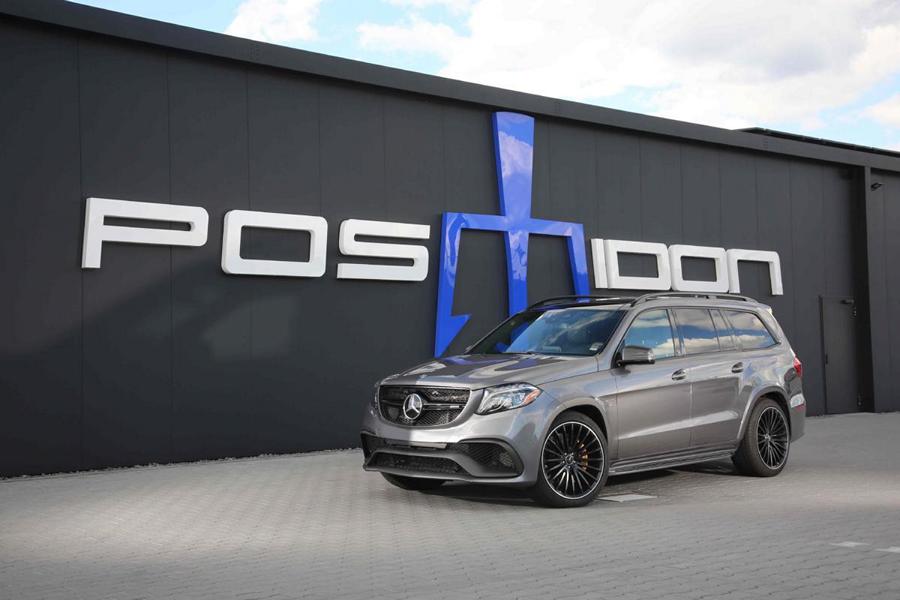 As if the range-topping Mercedes-AMG GLS 63 4MATIC (X166) doesn't have enough power yet, performance tuner Posaidon decided it needs more.
The luxury SUV, in its original state, comes with a 5.5-liter twin-turbo V8 engine known as the M 157. Without the tune-up, the engine can produce 585 horsepower (436 kW) with 516 pound-feet of torque (700 Nm).
To boost the car's performance, the tuner adds its own in-house designed turbocharger, changes the ECU, and upgrades the intake and exhaust systems from the ground up. All of these combine to deliver a whopping 853 hp (636 kW) and 960 pound-feet of torque (1,300 Nm).
Posaidon said they were forced to put a "hard limit" on the maximum torque. The team worked hard to reinforce the AMG Speedshift Plus 7G-Tronic transmission, but further testing revealed that exceeding the allowable torque of 960 pound-feet of torque could still cause the engine to self-destruct.
For better handling and maneuverability, the company is packaging the power kit with carbon-ceramic brakes that were lifted from the Mercedes-Benz S-Class (W222). Moreover, the front axle gets a pair of 420-millimeter (16.4-inch) brake discs and six-piston calipers. The rear ones, on the other hand, are getting 360-mm (14-inch) units.
As for the exterior, the Mercedes-AMG GLS 63 4MATIC barely received any changes from the tuner. They just fitted a couple of carbon trim elements. The radiator grille looked like it was lifted from a Mercedes-AMG GLE Coupe (C292). The tuner also installed a new multimedia system that owners will surely love.