Giancarlo Perlas
May 9, 2019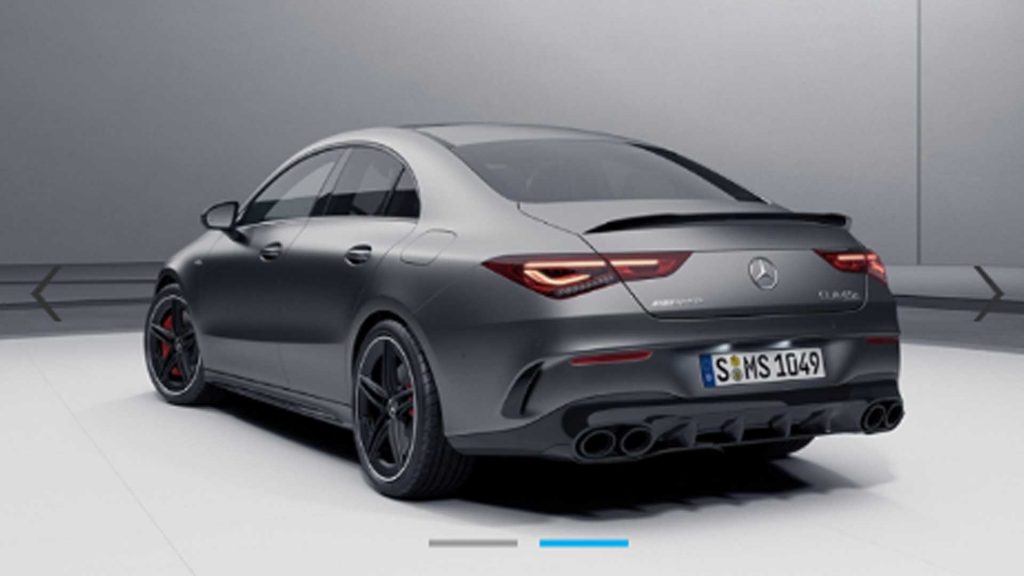 Spy shots of the Mercedes-AMG CLA45, as well as an accidental leak of the car's photo in the official website of its maker, now give us an idea of what to expect from it.
There is no definite schedule yet of the AMG CLA45's official unveiling because the Mercedes-AMG CLA35 was just unveiled last April. With that in mind, Look forward to the AMG CLA45 making its debut a few months from now.
Mercedes is also mum on the details surrounding the auto. However, according to Auto Bild, loading the configurator of the AMG CLA35, selecting the yellow version of it that shows its rear, and then clicking the lower case "I" located at the bottom right corner of the image will reveal another photo. The said picture shows the AMG CLA45.
The giveaway here is the quadruple exhausts of the car in question. The source zoomed in on the letterings behind the vehicle but it wasn't clear whether the number "3" has been replaced by a "4" to indicate "CLA45". There seems to be another letter just after the numbers too, which makes us think that it could be an "S". Taking this into consideration, we might be seeing a Mercedes-AMG CLA45 S.
The most potent variant of the CLA is likely getting the same 2.0-liter turbocharged engine found in the AMG-CLA35. The car could get as much as 416 hp going to its all-wheel-drive system. On the other hand, the less powerful model, the AMG CLA45, might have 383 hp.