Giancarlo Perlas
October 3, 2018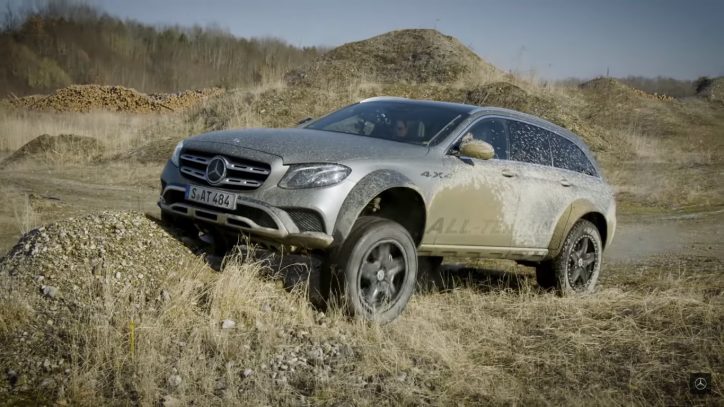 The Mercedes-Benz E-Class Wagon is a nice family car but it is not built for off-roading. Even in its All-Terrain guise, is not designed for extremely rugged terrains—despite what its name suggests. However, if you turn it into a Mercedes-Benz E-Class All-Terrain 4×4², that's a different story altogether.
The 4×4 squared setup may have worked in the Mercedes-Benz G500 4×4², which is a proper SUV, but will it work with the family wagon? Before we get to that, let's examine what the E-Class All-Terrain 4×4² is all about.
The E-Class All-Terrain 4×4² was introduced last year. It was in its prototype build back then and we haven't heard from it ever since.
The E-Class All-Terrain 4×4² carries a 3.5-liter turbo V6 engine that is good for 329 hp and 354 lb-ft of torque. That's the same power unit found in the Mercedes-Benz E400. What makes the wagon stand out is its portal axles taken from the G500 4×4². It is also fitted with bigger wheel arches and 31-inch tires wrapped in off-road tires. The setup provides it a 16-inch ground clearance.
The E-Class All-Terrain 4×4² is the brainchild of Mercedes engineer Jürgen Eberle. It took his team around six months to create the custom vehicle.
Recently, TV host Matthias Malmedie took the E-Class All-Terrain 4×4² to the extreme to test what it is capable of. He drove it into a creek, muddy grounds and other places that a wagon should not go to.
Watch the video below to see how the Mercedes-Benz E-Class All-Terrain 4×4² performed: