Giancarlo Perlas
September 24, 2018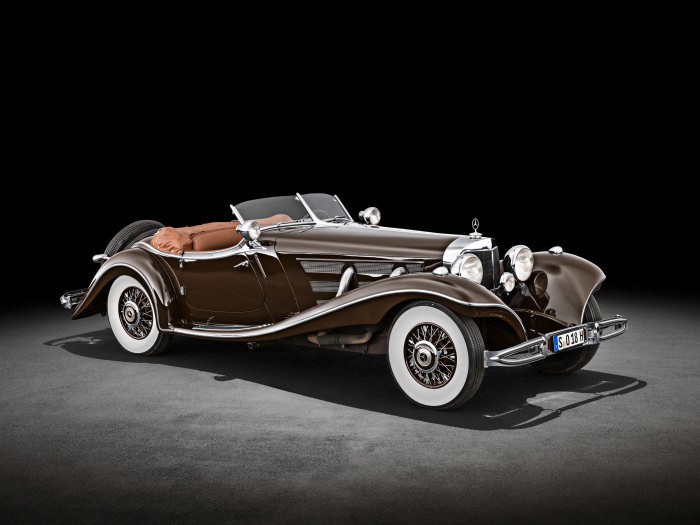 The Mercedes-Benz 500 K Special Roadster was on top of the luxury car segment on the market when it came out in the 1930s. The car made its most recent appearance again at the Concours d'Elegance, which reminds us just how spectacular it is up to this day.
The Mercedes-Benz 500 K Special Roadster was introduced at the 1934 Berlin Motor Show with a factory designation "W29". The "500 K" in its name stands for "Type 500 Kompressor (German for supercharger)". The car spawned eight different body versions and the Special Roadster was the range-topping trim of the series.
Only 29 500 K Special Roadsters were ever made, which makes it very rare. The 500 K model's production at the Sindelfingen plant of Mercedes was overseen by Hermann Ahrens under the special car construction department founded in 1932. The model later paved way for the 540 K.
According to Daimler, the production period of the 500 K Special Roadster ran from 1934 until 1936. The roadster is highlighted by its eight-cylinder inline engine that has a displacement of 5,018 cc and total output of 100 hp at 3,400 rpm. With the supercharger, the car can go up to 160 hp. Meanwhile, the top speed of the auto is capped at 160 km/h.
The numbers are definitely astonishing for its time. These make the 500 K Special Roadster superior over other vehicles of its period.
Due to its top-of-the-line features, the 500 K Special Roadster carried a very hefty price tag. The original price of the vehicle was 26,000 Reichsmark. After that, it was increased to 28,000 Reichsmark, which could already purchase a villa at Wannsee that time.