Giancarlo Perlas
September 25, 2018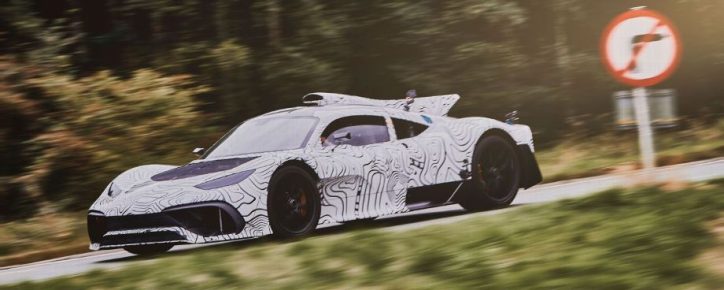 Mercedes-AMG CEO Tobias Moers is confident that the Project One can set a record of its own at the Nurburgring track. However, he currently doesn't see a reason why they have to do it.
Last July, Porsche completed a record-breaking lap with the heavily-modified 919 Evo Le Mans race car. Driven by Timo Bernhard, a works Porsche driver, the vehicle covered a lap in five minutes and 19.55 seconds. The time was almost a minute faster than Stefan Bellof's record lap run in 1983 with his Porsche 956.
Moers told Motoring that he saw the lap record run of the modded 919 Evo and he was impressed by it. When he was asked if AMG could beat it, he answered that they probably could. He added that the fight would be close but he doesn't know why they should even consider it.
The AMG boss clarified though that the vehicle used by Porsche was actually a race car that isn't fit to race anywhere. It is also heavily modified.
Meanwhile, the Project One is a road-legal car. Moers explained that they have to comply with the homologation rules. He explained that they could probably beat the 919 Evo's record if they tweak the aero, take out the air conditioning unit, and fit slightly different tires to the Project One. Then again, he said they won't do it.
For now, the primary concern of AMG is delivering the Project One to customers next year. To ensure that it meets expectations, the company continues to test it.
Recently, the Project One was spotted in the UK. Spy shots show the car heavily-clad in camo but it is hard to miss the signature looks that were previewed by its concept form as well as its Formula One sound.