Giancarlo Perlas
September 26, 2018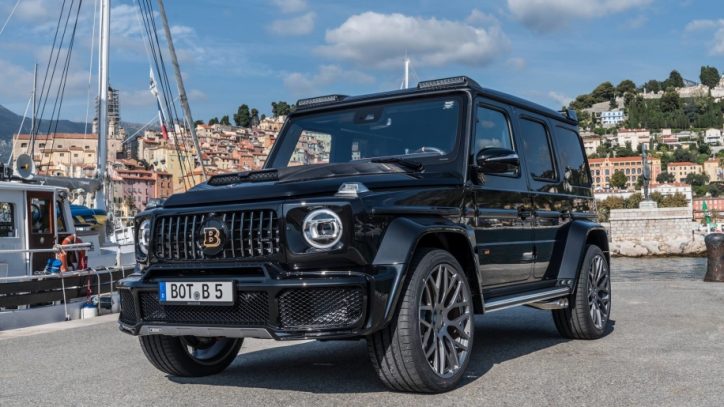 The Mercedes-Benz G-Class just underwent a facelift for the 2019 model year. That means its range-topping trim, the Mercedes-AMG G63, also received a new look. However, for those who are looking for more ways to make the iconic sport utility vehicle stand out more, Brabus just released its 700 Widestar package for it.
The Brabus 700 Widestar package is specially made for the AMG G63. The product includes an exterior body kit that enhances the styling of the high-performance G-Class. It provides engine upgrades for the auto too.
The Look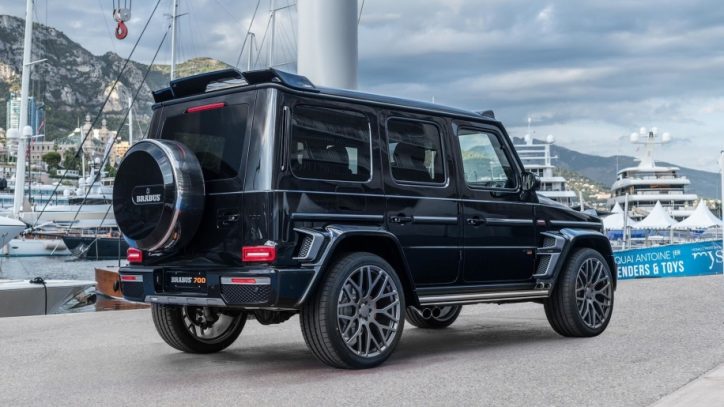 Starting on the outside, the Brabus package gives the AMG G63 an extra width of 4 inches, thanks to its extended wheel arches. The hood has been revised as well and it is defined by its dual vents. Next, its roofing gets two mounted light bars with 12 LEDs.
The other changes include a rear roof wing, Brabus logo replacing the Mercedes symbol and a set of 23-inch wheels that can be wrapped with 305 wide tires. Inside, the package puts a sportier steering wheel and aluminum shift paddles to the SUV.
It is worth noting the Brabus also released an interior kit with blue leather covers matched with diamond stitching for the AMG G63. This presents a nice optional addition for the 700 Widestar.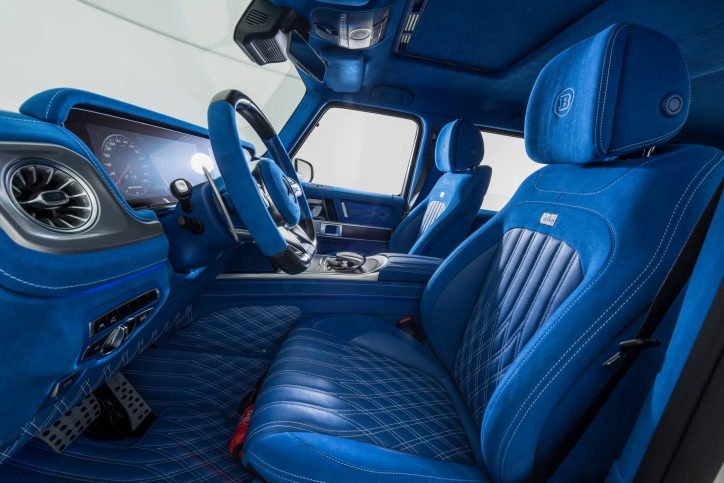 The Power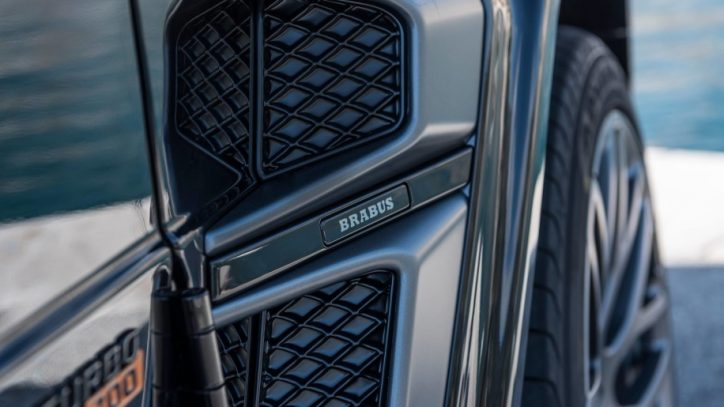 The real beauty of the 700 Widestar package can be found under the hood of the AMG G63. Staying true to its name, the tuning kit offers an engine boost for the vehicle that brings the output of its 4.0-liter biturbo V8 engine to 700 hp and 701 lb-ft of torque. The numbers are 123 hp and 74 lb-ft up from the stock configuration of the power unit.
The tuner claims that the figures allow the AMG G63 to run from 0-62 mph in just 4.3 seconds, which is 0.01 second up from the original.
The performance increase is complemented by a new exhaust system. The stainless steel exhausts on both sides feature two modes that control the loudness of the engine sound.
Price
Brabus is yet to reveal the pricing of the 700 Widestar package for the AMG G63. Interested buyers should contact the company directly for details about it.
Photos
Check out the official photos of the Mercedes-AMG G63 with the new 700 Widestar tuning package in the gallery below: