Giancarlo Perlas
June 29, 2018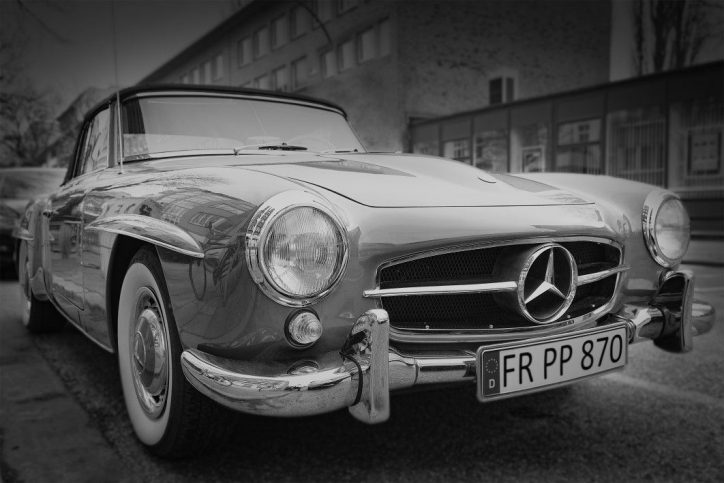 Some of the most beautiful and sophisticated cars in the world are from the Mercedes-Benz family. With the 1989 Mercedes-Benz 560SL Final Edition and the 1964 Mercedes-Benz 220SE, for all of us who like sleek and old school vehicles, this automobile brand knows how to deliver.
However, finding one of these classic cars may be more of a chore than first expected. Like most old vehicles, wear and tear can cause them to be run down, making the car a mission (and a costly one at that) to restore. This doesn't mean you shouldn't, though. It simply means there's a lot of work to be put into it, but when you consider how at the end of the day you'll have a classic Mercedes-Benz to show off to your friends and family, the effort seems worth it.
Find Your Car
While this may seem obvious, finding your car can be a task in itself. Firstly, you need to figure out what type of car you're interested in. Are you interested in the Mercedes-Benz 280 2-door, or something more masculine, like the Mercedes-Benz SL Class 5.0? Once you know what you want, you can start looking for that specific car, at the right price.
Look Online
The internet provides a lot of potentials, and when looking for a car, there are sites focused on the selling of cars so that people have a trusted and reliable platform to shop off from. From these sights, you can contact the sellers and arrange a time and place to see the car.
Ask Plenty of Questions and Look at Old Records
Be sure to ask all the right questions when viewing a car. However, remember you shouldn't take their word for it and ask to see any and all old record on the vehicle. If you're not happy with the price, feel free to barter with the price until you're happy with it.
Assess the Car
Once you have your car, it's time for the hard work to begin. Assess all the spots and parts that need replacing, and jot down how you're going to fix these areas. The more you assess, the clearer the picture you have to work with. For instance, although the bodywork is damaged, the mechanics of the car may be in good working order.
Speak to the Professionals
Some elements of your car will want to be replaced for fixed by the professionals. While a do it yourself approach is cheaper, some risks are better left by the wayside so that you have a functional car at the end of the restoration. If the rims of your car are in need of repairing, finding wheel repair professionals is a better solution than your DIY attitude. Again, if the engine is making a funny noise, you'll want to take it to the local mechanic rather than fix the problem yourself – unless you're a mechanic, of course.
Contact Vehicle Salvage Centers
If you're working with a budget, be sure to phone up your local vehicle salvage centers and ask if they have any spare parts for your particular car. If they do, inspect the part, and if it's of use, you can either use it yourself or take it to a mechanic to fit. Another method to consider includes looking online and finding someone selling any parts you're in need of.
Ask For Help
You may want to do the whole project yourself, but by working to this work ethic, you're putting a lot of weight on your shoulders. You may be knowledgeable about cars, yet if you have a friend who's also a petrol head, their input could save you time and money. Plus, working with your friend can be a great experience, and one the both of you will enjoy!