Giancarlo Perlas
March 26, 2018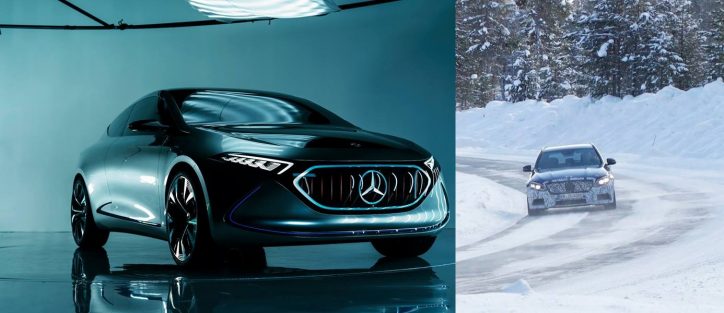 Looking back at the earlier spy shots of the Mercedes-AMG GLE 63, we just can't help but notice a tiny detail in one of the photos. An image in the series of spy shots shows the AMG GLE being towed by the G-Class, but in the background was another prototype. Could this be the production version of the Mercedes-Benz EQA, or an auto heavily-based on the concept car we saw last year in Frankfurt?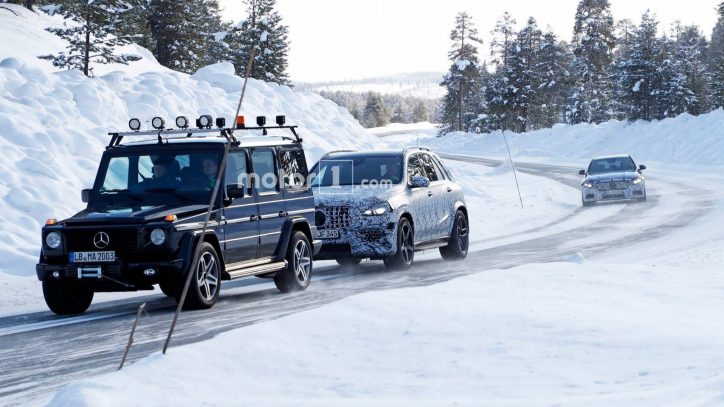 While it is hard to make out the full features of the prototype in the background because the shot only displays its front and it is clad in camo, it appears to be a compact car. The diamond grille design is also reminiscent of the styling presented by the Mercedes-Benz Concept EQA.
Then, there's the smooth hood of the car that seems to have adopted the new Aesthetics A design language of Mercedes. The lighting and air intakes in the bumper appear to be different from the concept vehicle though.
With these developments in place, it won't be long until we find out the real identity of the mysterious car in the background. We will surely update everyone once we uncover more details about it.
About the Mercedes-Benz Concept EQA
As a recap, the Mercedes-Benz Concept EQA that debuted during the 2017 Frankfurt Auto Show is an all-electric vehicle. Its maker plans to make use of two electric motors capable of delivering a combined output of over 200 kW. The EV promises an electric range of 400 km. It also comes with a rapid charging function that can be plugged to a wallbox or powered via induction.