Ryan Joseph Ramos
February 22, 2018
Formula One teams have been unveiling their 2018 cars day by day. Today we get the grand reveal for last year's top teams. Mercedes AMG Petronas showcased the F1 W09 EQ Power+ at Silverstone.
The most prominent change is the addition of the new halo system, designed to augment the protection for the cockpit.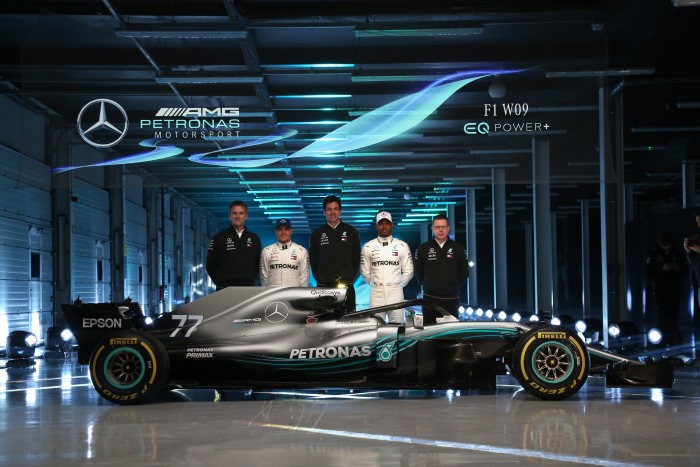 According to the team, this is their most advanced machine yet. It is said to be an improvement over last year's car in almost every aspect. In addition to retaining key strengths that allowed Mercedes to set the pace, team boss Toto Wolff said the team was also hard at work to improve upon the flaws that last year's car had. This way, the team can be more competitive in circuits where they didn't perform well previously.
No one has really been able to touch Mercedes in recent seasons. Ferrari had its best bet last year, but the challenge was marred by reliability issues in the middle parts of the season.
Having the best car will surely help Lewis Hamilton in his quest for a fifth world championship. If it lives up to expectations, the F1 W09 EQ Power+ will also help the team achieve a fifth consecutive constructors title.
"As a driver you feel really special to be able to drive that machine," said Valtteri Bottas. He finished third in the drivers' standings in 2017 behind Hamilton and Ferrari's Sebastian Vettel.
Hamilton said he just wants to get back to racing.
Ferrari unveiled its car on the same day as Mercedes. The 2017 runner-up looks to show that it has improved their car as well. Vettel said the SF71H is "a big step" compared to 2017's car. Hopefully that's true, as we'd like to see more down-the-wire duels not only among the Mercedes cars but also against its main rivals.
This is shaping up to be an exciting season. We can't wait for March 25th!