Giancarlo Perlas
January 15, 2018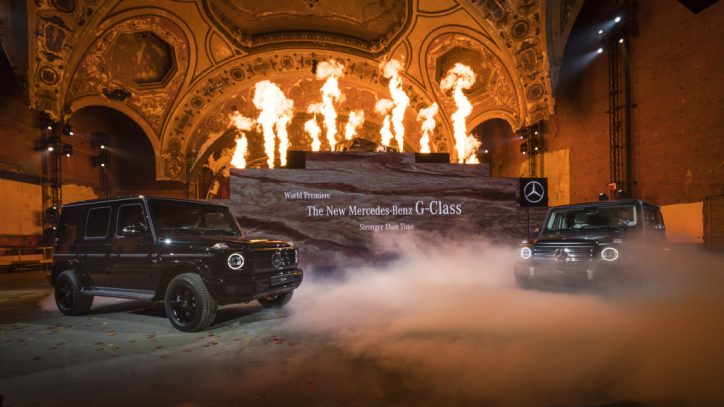 The ultimate off-roader of Mercedes-Benz just officially shed its camo. The new Mercedes-Benz G-Class was unveiled at the opening of the 2018 North American International Auto Show or the Detroit Motor Show.
Here are the features of the latest Mercedes-Benz G-Class:
Exterior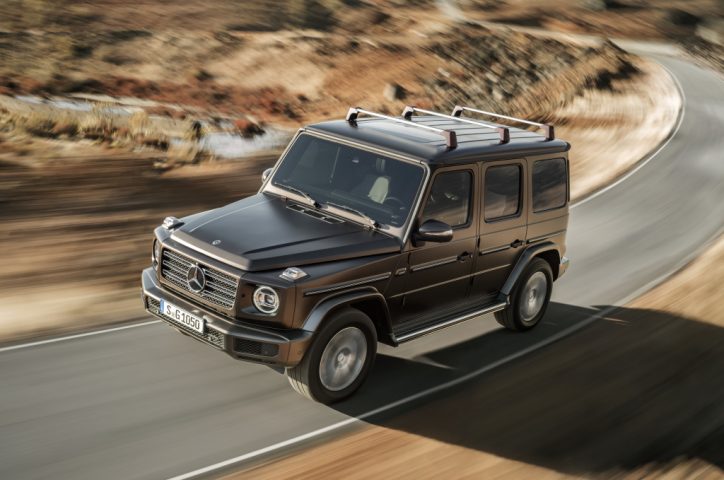 Outside, the Mercedes-Benz G-Class stayed true to its roots dating back to 1979. The SUV retained its boxy look, taut body lines, angular fenders, trapezoidal hood and circular headlamps.
Revisions in the styling were only slight in nature. The noticeable updates can be found in the radiator grille, bumpers, lighting system and wheels.
The G-Class gained extra measurements though. According to its maker, the new model is 53 mm longer and 121 mm wider than its predecessor.
Interior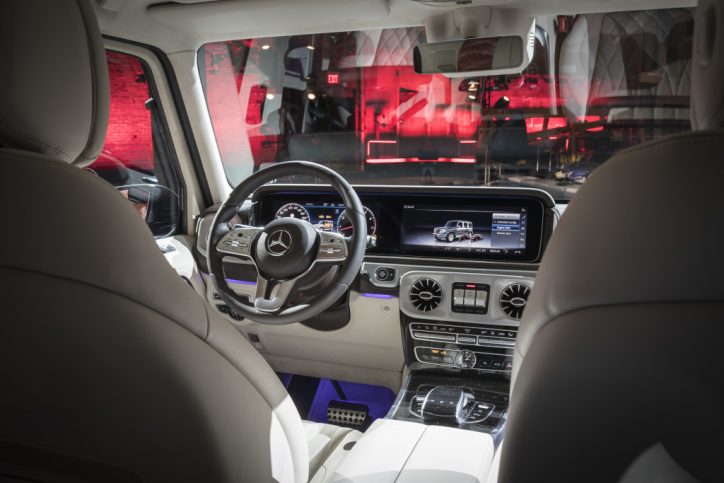 The extra length and width of the Mercedes-Benz G-Class translates to a more spacious cabin. The front legroom is 38 mm more, the rear gets an additional 150 mm, front shoulder room has an extra 38 mm, rear shoulder room is now 27 mm up, front elbow room has 68 mm more, and the rear elbow room is increased by 56 mm. Then the foldable rear seats allow the SUV to carry more baggage.
While not much has changed outside the G-Class, the interior keeps up to the present with its state of the art tech. Highlighting its cockpit are two wide 12.3 inch touchscreen displays. The instrument cluster of the auto also mirrors some elements found in the E-Class and S-Class cars of Mercedes.
Its updated tech is complemented by its luxurious leather covers.
Performance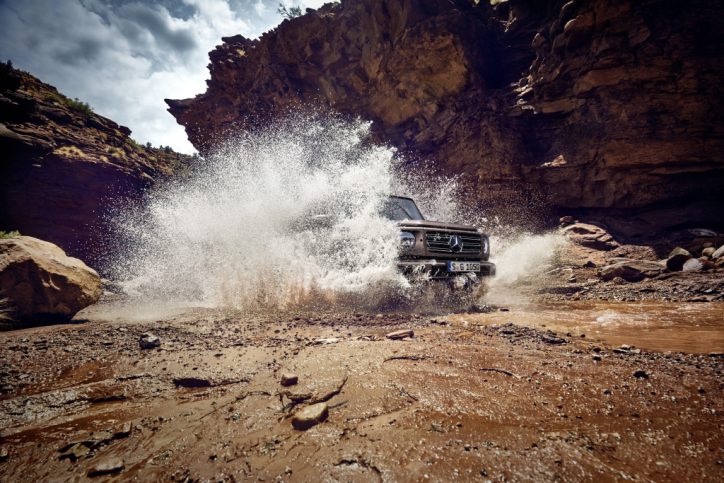 The new Mercedes-Benz G500 carries a petrol-fed 4.0-liter biturbo V8 engine. The unit produces up to 422 hp and 610 Nm of torque at 2,000 to 4,750 rpm. All that power is governed by an all-wheel drive system and distributed via a nine-speed automatic transmission gearbox. The combined fuel consumption of the vehicle is 11.1 l/100 km with CO2 emissions at 263 g/km.
New in the G-Class is the G-Mode driving mode. The system can be activated when one of the three differential locks of the auto is released. It adjusts the damping, steering and acceleration of the auto accordingly during off-road conditions.
The improved off-roading capabilities of the SUV was displayed during its final test at the Schockl endurance track.
Photos