Giancarlo Perlas
January 22, 2018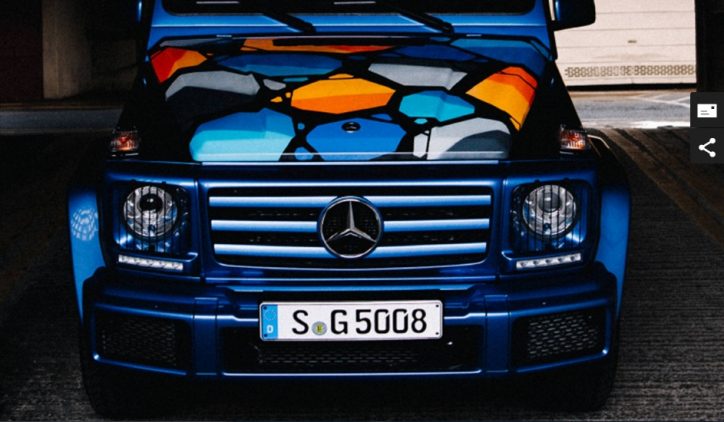 Ben Daye did it again. The famous street artist turned the 300,000th unit of the Mercedes-Benz G-Class into a unique piece of art.
Previously, Daye demonstrated his special talent when he gave a black G-Class a custom paint job featuring a striking street art design. This time, he made the 300,000th unit of the SUV stand out with personalized wild visuals.
Just like his previous work, he painted the hood and spare tire cover of the Mercedes G-Class with vibrant colors. The artwork seemed to blend well with the cool blue color of the unit he used. Again, his accomplishment sparked a massive approval from people in social media platforms like Twitter, Instagram and Facebook.
The customized iconic SUV was also featured in the G-Class Stories of Mercedes. It was plugged in a video titled "Mercedes-Benz G-Class: Strong Stories|Two Master Artists."
According to Daye, he took interest in the G-Class because he used to be a great fan of rap music, and one of his idols used to drive one. Ever since, he developed an obsession with the vehicle. He added that he particularly loved the "aesthetic, timeless appearance" of the SUV.
Check out the video of Daye's latest work with the G-Class here:
The Mercedes-Benz G-Class at the 2018 Detroit Motor Show
Recently, Mercedes opened the year with the introduction of the all-new G-Class. Overall, the auto maintained its signature exterior with only minor tweaks in its size as well as the design of its bumpers, lighting system, front grille and wheels.
The major changes in the G-Class were in its interior, drive system and engine. For more about the new model of the vehicle, check out its key features here.