Giancarlo Perlas
January 21, 2018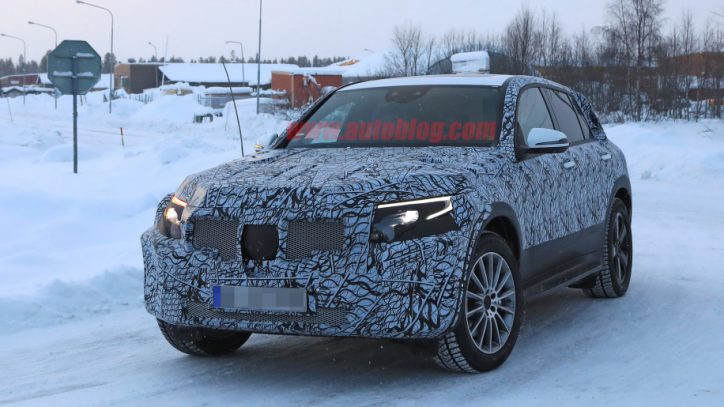 The production version of the Mercedes-Benz EQ was recently spotted while it was undergoing winter testing. The sport utility vehicle is a part of its maker's electric vehicle offensive going to 2022.
The Mercedes-Benz EQ appeared fully-clothed in a zebra camouflage so it is still hard to make out all its features. According to Autoblog, which is also the source of the spy shots, the SUV appeared large and it could be three-pointed star marque's potential challenger to the likes of the Tesla Model X, Audi E-Tron Quattro and the Jaguar I-Pace.
The report tells us that the vehicle pictured here is already in its final design. From the looks of it, it might not deviate much from the styling shown in its concept form.
The production version of the Mercedes-Benz EQ will most likely arrive in the market by 2020. It will be one of the ten EVs planned by its brand on the way to 2022.
The battery of the Mercedes-Benz EQ is expected to get an electric range of around 250 to 310 miles at full charge. The heavy brakes of the SUV indicate that its battery will add a lot of weight. The capacity of the unit will be enough to power up the auto's two electric motors.
Based on the concept version of the Mercedes-Benz EQ, it will possibly produce 402 hp. Then its zero to 60 mph sprint can be achieved in under five seconds.
Mercedes-Benz EQ Spy Shots
Check out the spy shots of the upcoming Mercedes-Benz EQ in the gallery below: