Giancarlo Perlas
December 10, 2017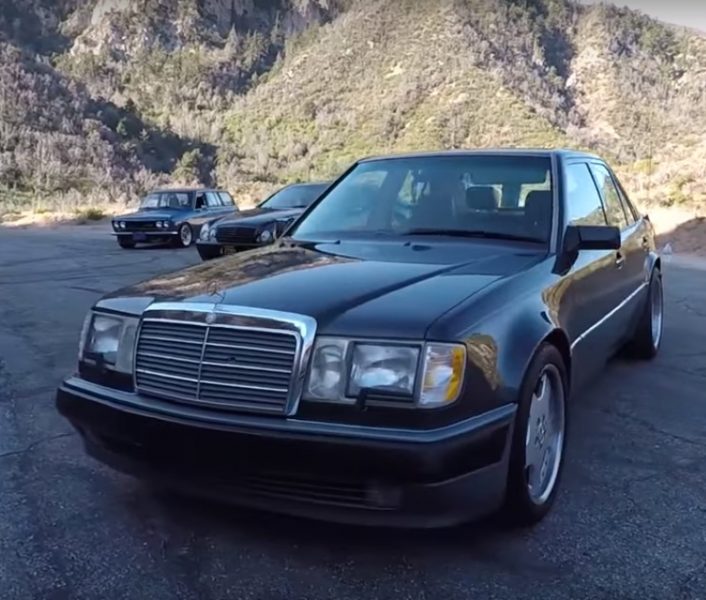 The 1993 Mercedes-Benz 500e is considered by many as one of the best sedans of the 90's. One unit of the classic car was driven by Matt Farrah of the YouTube channel Smoking Tire to demonstrate what it is capable of. From there, we could see that the car really aged gracefully and it is truly a timeless classic.
The 500e driven by Farrah already has 160,000 miles in its odometer. However, it remains quite suave for its age.
By today's standards, the 500e looks boxy with its sharp edges compared to the curvaceous frame of the present cars. The exterior of the vehicle is defined by its classic rectangular Mercedes grille, smooth side panels, square headlamps, trapezoidal taillights and the classic three-pointed star marque sitting on top of its nose.
Inside, the 500e is adorned by a combination of leather and faux wood surfaces. Then the controls are operated via dials or switches. It could be noticed that the car possesses an automatic gearbox.
Popping up the hood of the auto reveals a 5.0-liter V8 engine capable of delivering 325 hp and 350 lb-ft of torque. The maximum speed of the car is capped to 160 mph while its zero to 60 mph is around 5.4 seconds.
Based on the description of the video, the 500e shown here had an ECU tune from RennTech and a mild exhaust upgrade was installed into it. Lastly, it has been fitted with wheels sourced from the 600SL.