Giancarlo Perlas
December 1, 2017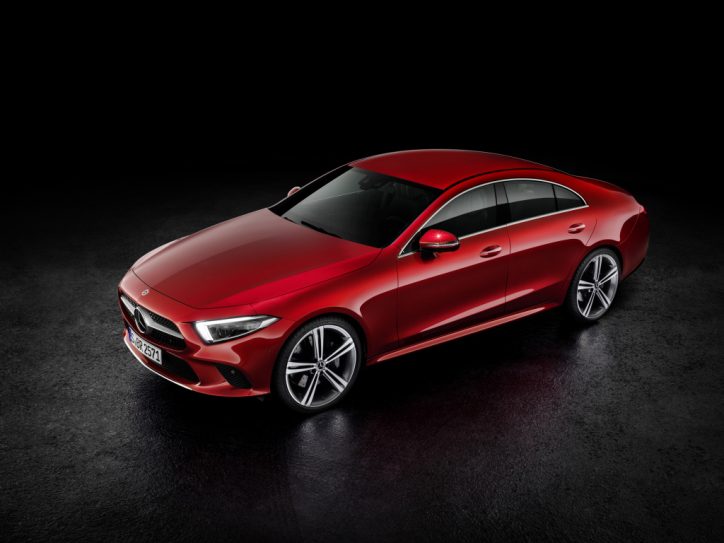 The third generation Mercedes-Benz CLS was just unveiled. The car features a lot of design changes compared to its predecessor and it comes with several engine trims.
Here are four facts about the new Mercedes-Benz CLS:
1. Exterior
The new Mercedes-Benz CLS retains its signature four-door coupe design with its elegant and sexy styling highlighted by its sloping roofline and body arches. Compared to the second generation CLS, the new model features a smoother exterior thanks to its reduced body lines and curvaceous corners. Other noticeable upgrades include a new grille shape inspired by the Mercedes-AMG GT, flat bonnet, new lighting system and better aero.
2. Interior
The interior of the new CLS gets many elements from the E-Class. Its surfaces are adorned with high-end leather accentuated by opulent stitching plus wood trims. It also showcases ambient lighting system, illuminated jet turbine-like air vents, digital cluster and driving assistance tech similar to the S-Class. The dash can be upgraded to accommodate two 12.3-inch displays. The tech and comfort of the CLS can be enhanced with the optional Energizing Comfort control and Driving Assistance Package of Mercedes.
3. Engine
The new CLS is currently available in six-cylinder engine with three trims to choose from. The CLS 350 d 4MATIC is capable of delivering 286 hp, the CLS 400 d 4MATIC is at 340 hp, and the CLS 450 4MATIC has an output of 367 hp plus 22 hp from its EQ Boost system. More engine options will follow early next year.
4. Special Edition Model
An Edition 1 model will come out of the market one year after the launch of the Mercedes-Benz CLS. The special model will house a more luxurious interior decorated by black pearl nappa leather, ash wood trim, copper stitching and Edition 1 badges. It will be offered in all the engine variants of the CLS lineup.