Ryan Joseph Ramos
October 21, 2017
Lewis Hamilton was able to secure pole position at the 2018 US GP, following a solid qualifying session that saw him post a time three-tenths of a second faster than rival Sebastian Vettel. Of course, getting pole by no means guarantees a win, and Vettel can still spoil the fun as long as he does not make any race-ending mistakes.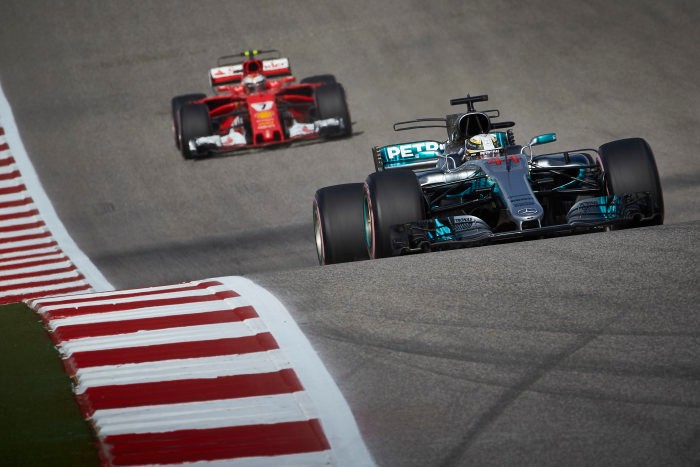 Hamilton's 1:33.108 was good for the new track record at the Circuit of the Americas in Texas. It is his 11th pole this season, and the 72nd overall of his career. In addition, Hamilton moved to the top of the all-time front-row list with 117 total for his career. The previous record was 116, held by Michael Schumacher.
He achieved the time on his first Q3 run, but failed to eclipse that mark later on. Still, he will take the pole and the track record. For sure, he would love to end race day Sunday with the drivers' championship in the bag as well, however unlikely that is right now. Hamilton would need a big mistake from Vettel in order to clinch this weekend. He leads the pack with 306 points, and Vettel is second with 247. There are still four races to go, and things are still mathematically possible for Vettel.
"It's unlikely unless Sebastian makes a mistake," said Hamilton. "And he's a four-time world champion."
Valterri Bottas took P3 just behind his teammate and the Ferrari. He will be joined in the second row by Red Bull's Daniel Ricciardo. Kimi Raikkonen, in the other Ferrari car, took P5. Max Verstappen took his Red Bull to a P6 finish, but he will be slapped with a 15-place grid penalty.
We'll make sure to bring you updates right here once we're done with the 2018 US GP, so make sure to check back and see our post-race summary and analysis.