Ryan Joseph Ramos
October 22, 2017
Lewis Hamilton won the 2018 US Grand Prix from pole position and put one foot in the door of his fourth F1 title. He is now 66 points ahead of title rival Sebastian Vettel, who is still in it from a mathematical perspective.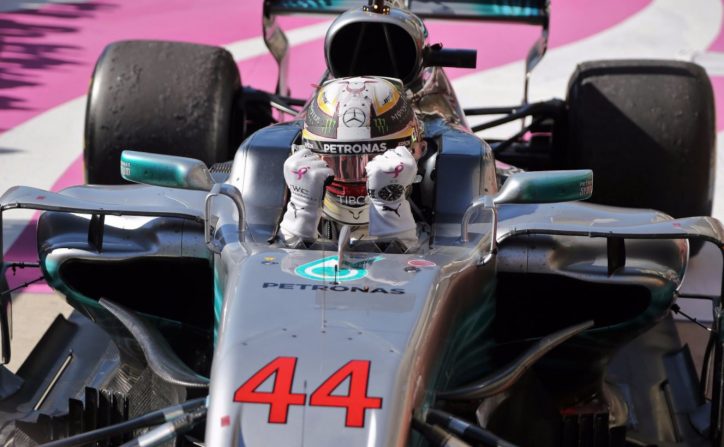 But there are only three races left. That's a max of 75 points if one can win all three. The chances of Hamilton letting this title go are really slim. In fact, the only way the title doesn't get clinched in the next race is if Hamilton finishes sixth or lower while Vettel wins the race. Hamilton has not finished lower than second place in his last six outings.
Still, anything can happen in F1. There's no doubt the team and drivers will work harder than ever to secure that win. That's especially true now that the Mercedes AMG Petronas F1 team has clinched its fourth-straight constructors' title.
"A big congratulations to the team," said Hamilton. "They work so hard back at the factory and here."
Hamilton lost the lead at the start to Vettel, but he stayed home on the Ferrari and eventually was able to pass Vettel on lap 6. It was close when Hamilton pitted, but the Brit managed to pull away after that and score the dominant win.
So with Hamilton first and Vettel finishing second, the drama of the US Grand Prix boiled down to the final podium spot. Max Verstappen in the Red Bull was able to successfully pass Ferrari's Kimi Raikkonen for third place on the last lap, and he was already drinking the water at the podium finishers' prep room. That's when Verstappen found out he'd been slapped with a 5-second penalty for his overtake maneuver. The stewards said he gained an unfair advantage as he went off the track to overtake.
Verstappen and Red Bull team principal Christian Horner have sounded off against the decision.
The Mexican Grand Prix is next weekend, so watch this space as we anticipate Hamilton's efforts to clinch the title.