Giancarlo Perlas
October 21, 2017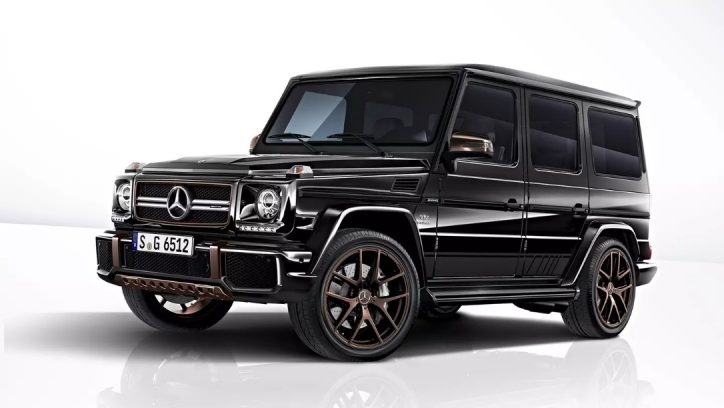 The current generation of the iconic Mercedes-Benz G-Class is nearing its final run in the production line of its maker. Recently, spy shots of its next-generation prototypes have surfaced online that further signal the current G-Class' exit. As the last hurrah of the existing G-Class generation, a Mercedes-AMG G65 Final Edition model will be rolled out.
According to The Drive, citing Mercedes-Benz USA as a source, the AMG G65 Final Edition's pricing in the US will start at $252,690. It should be noted though that as of this writing, MBUSA hasn't released an official statement about this subject yet.
As reported earlier, the AMG G65 Final Edition model will only be limited to a few units. The article said only 65 samples of the vehicle will be made globally. Around thirty of them will be sold in the US.
The AMG G65 Final Edition model will keep the V12 engine. However, its body will be highlighted by matte bronze trim and ten-spoke wheels. Then, it will also sport accents in the bumpers, mirror caps, spare tire cover and the radiator grille. From the spy shots earlier, this could be the last AMG G-Class to feature the horizontal grille because the next AMG G63 will already carry the Panamericana design like the one in the Mercedes-AMG GT and other latest AMG models.
Inside, the last AMG G65 of this generation will offer seats covered in Nappa leather surfaces adorned by brown stitching and carbon fiber elements. Special Final Edition badges will be found within the vehicle too.