Giancarlo Perlas
October 11, 2017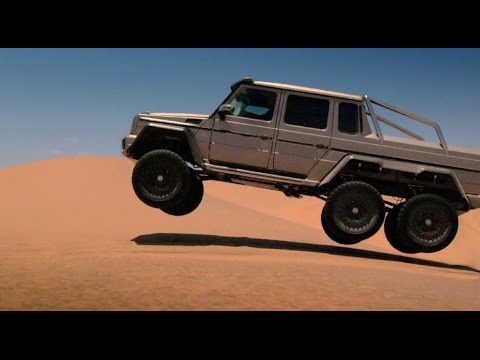 Top Gear relaunched in 2002 and has been a staple on British and international television ever since. Jeremy Clarkson, James May, and Richard Hammond made it work, and graced us with the coolest show about cars, especially our Mercedes-Benz, and driving that we never knew we wanted. Even people who weren't interested in cars enjoyed the series. Its hosts lived out all our driving fantasies, with great humour and panache.
Unfortunately, Jeremy Clarkson went a bit far with his irreverent attitude to societal rules when he verbally and physically abused a producer. That, in addition to previous misconduct (including alleged racism, xenophobia, and much more), led to his firing. James May and Richard Hammond decided to no longer do the show without him, and it seemed that Top Gear was headed towards cancellation.
However, Chris Evans (not Captain America) and Matt LeBlanc came on board to try and save the series. It didn't work out great at first. Chris Evans was woeful, almost unwatchable. And so he only lasted 6 episodes.
Since then, Matt LeBlanc has helmed the series along with Chris Harris and Rory Reid.
And they've managed to save it somehow. There are still good reasons to watch Top Gear. And, if you're outside of the UK, you should use a BBC iPlayer VPN to ensure you've still got access.
1. Matt LeBlanc is Still Cool
After Friends ended, Matt LeBlanc tried to exploit his status by piloting Joey. It was pretty awful. Since then, he's gone onto do Episodes, which saved his reputation somewhat. He also stars in the poor Man With A Plan, which might have put you off him again. Despite that, he has retained his cool, and it comes out in the chance he's been given to star in a show as himself. He has been credited with saving Top Gear, and makes it not only watchable, but almost rival its glory days.
2. The Hosts are Nice Guys
Some people loved Top Gear for its group of personalities which were brash, abusive, and politically incorrect. For those people, the new group of presenters might not be the right replacements. However, give the new Top Gear a chance and you'll see it works with nice guys. In fact, it's more charming and likeable, the hosts aren't egotistical and self-promoting, and it has a enough of a maturity that you won't feel like it's aimed at children.
3. It is Still Excellently Produced
The hosts may have changed, but the production quality has not. It is still brilliantly produced, with cinematography that rivals the best in the world, and it turns cars into the centrepiece of artistic genius. The important stuff has remained, and without Chris Evans dragging it down, the new hosts are able to give it all the oomph it deserves. It is still the best car show on television, and that's due to the people behind the scenes.
Continue to give Top Gear a chance. It has certainly changed, but sometimes that's for the better.