Giancarlo Perlas
October 16, 2017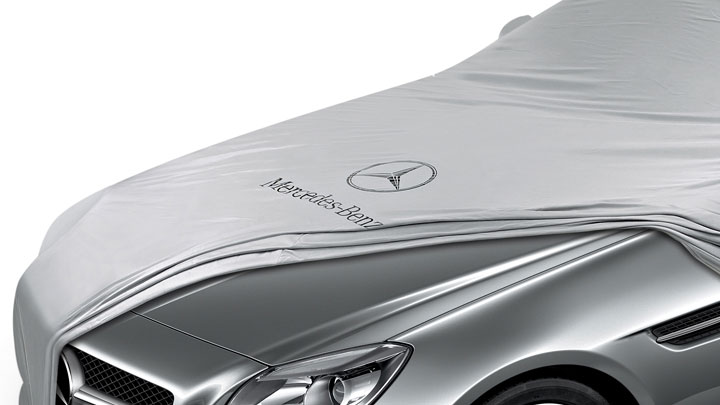 Buying car covers for your Mercedes-Benz cars is a very smart decision. A car cover will help protect your car in many ways and it is one of the best investments you could ever make for your auto.
A car cover offers an effective way to preserve the finish of your vehicle's armor. It keeps your car safe from harsh weather elements like heavy rain, acid rain, strong winds, snow and scorching heat from the sun. Then, it protects your auto from other factors like dust, animal droppings, scratches, small falling debris from trees and pollutants that may cause discoloration to its body. Moreover, car covers will let you save time and money from going for carwash, car wax and paint restoration every now and then.
Without a car cover, the interior of your car may be exposed to the harmful ultraviolet radiation coming from the sun that passes through its windshield, windows and rear glass. It may cause cracks in the leather surfaces and melting in the plastic components inside your vehicle. The electrical units of your auto may be compromised too. The right car cover will prevent those scenarios by reflecting back the harmful solar rays while keeping your vehicle cool.
Mercedes-Benz cars are definitely made with the highest quality of materials. That's one of the reasons why Mercedes continues to be among the top automakers in the world. However, its vehicles are not 100% impervious to harsh weather, dirt or scratches. It's where a Mercedes car cover comes in handy.
Great car covers for Mercedes units cost somewhere around $200 each. If you check out stores like CarCover.com, you may even score a lot less than the said price while getting a top-notch product. Those things are surely worth your money with the multi-layer of protection that they provide your car.
Buy the right car cover for your Mercedes-Benz at www.carcover.com.