Giancarlo Perlas
September 3, 2017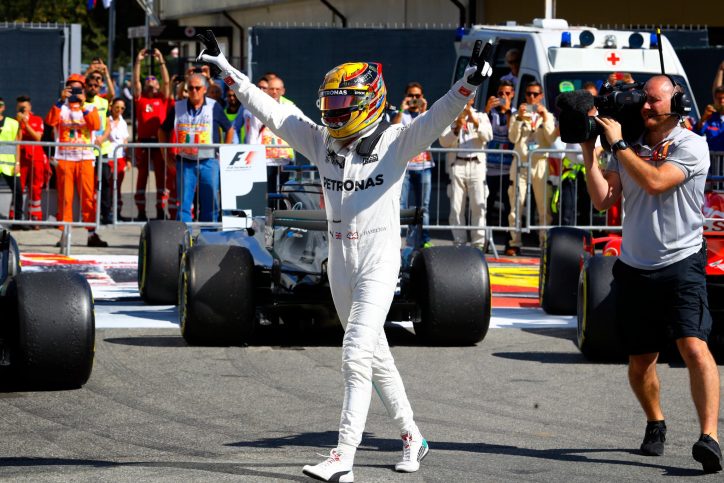 The Formula One Italian Grand Prix just concluded. For the first time this year, Lewis Hamilton takes the top position in the 2017 Driver Standings.
The competition between Hamilton and Ferrari's Sebastian Vettel has been tough this year. The huge improvement in Vettel's car saw him bagging several wins which catapulted him to the top position of the World Championship rankings. Although Hamilton had more wins than him, he never stayed far behind.
With the latest race that saw Hamilton and his partner Valtteri Bottas securing a one-two finish, the Briton finally reached the top place in this season's Driver Standings. Overall, the three-time F1 World Champion now has 238 points.
However, his four-time F1 World Champion rival is just 3 points behind in the scorecards with a total of 235 points. There are still 7 races left this season so Hamilton is not yet secured in his present ranking. The Italian GP saw Vettel take the third place, which is a reminder that he remains a consistent threat to Mercedes.
Below is the complete result of the Italian GP from Formula1.com:
Despite the tight contest between Hamilton and Vettel, Mercedes F1 seems far ahead of Ferrari in the 2017 Constructor Standings. The team bearing the three-pointed star marque is 62 points up from the Italian group. Mercedes currently has 435 points compared to Ferrari's 373 points.
The recent event also saw McLaren's Fernando Alonso retire his car from the race due to mechanical issues. The continuation of his woes does not improve his 10-point overall score in the 2017 season.
Special mention goes to Red Bull's Daniel Ricciardo for taking the DHL Fastest Lap Award in the race. The driver managed to set a record of 1:23.361 in Italy. Hamilton was second in this category with 1:23.488 while Bottas was third with a time of 1:23.722.