Ryan Joseph Ramos
September 3, 2017
No one can touch Lewis Hamilton right now. The Mercedes driver won the 2017 Italian GP in dominant fashion, and his teammate Valtteri Bottas took care of business and helped secure a 1-2 finish for the team. This makes it back-to-back wins for Hamilton—his first in 2017. More importantly, it puts him in the drivers' championship race lead for the first time this season.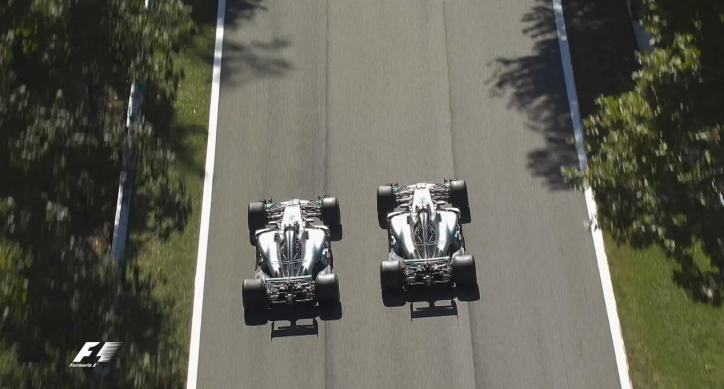 Sebastian Vettel will have to come from behind if he wants to win the championship. As we've seen this season, it's just hard to beat Mercedes while you're trailing.
The two Ferraris struggled mightily in qualifying, but proved that pace still very much holds the key in the race. Starting from P7, Vettel managed to salvage the day a bit by securing the final podium spot—much to the delight of the largely pro-Ferrari crowd present in Monza. Kimi Raikkonen also improved on his P8 qualification by finishing in fifth place behind the Red Bull of Daniel Ricciardo.
Heavy rain plagued the free practice and qualifying sessions on Satrurday, but the weather was incredibly clear for the race proper. The head of the pack was largely set from early on in the race, but we did see a fair amount of overtaking and people trading spots within the grid in the middle of the group.  Esteban Ocon in the Force India took sixth place, followed by Lance Stroll in seventh, followed by the two Williams cars. Lance Stroll was eighth, with Felipe Massa in ninth place. Finally, we have the Force India of Sergio Perez to round out the top ten.
So here we are. Hamilton is ahead of Vettel by three points after this win, and it looks like Hamilton is only getting started. We'll see if Ferrari can stick to Mercedes as the season comes to its close.