Giancarlo Perlas
May 24, 2017
Mercedes-Benz just announced on May 24, 2017 that the new S-Class is already on sale. The flagship car of the three-pointed star marque comes with new set of engines, slight cosmetic updates and more advanced tech. Deliveries of the units start in July.
As a recap, the new Mercedes-Benz S-Class was unveiled at the 2017 Shanghai Motor Show. Outside, the car merely got a facelift with its new bumpers, lights and grille.
According to a Daimler press release, all the models possess the all-wheel drive system—as denoted by their 4MATIC suffixes. The prices of the models under the range start at 88,446.75 euros up to 160,293 euros in Germany, inclusive of the 19% VAT.
The new S-Class is currently available in four engine trims:
1. Mercedes-Benz S350d 4MATIC
The model is equipped with a 3.0-liter inline-six engine with 210 hp and 600 Nm of torque. It has the best combined fuel-efficiency compared to the other units with 5.5 l/100 km and it has the lowest combined CO2 emissions at 145 g/km. Prices of the car are 88,446.75 euros for the standard model and 91,719.25 for the 286 hp longwheelbase version.
2. Mercedes-Benz S400 4MATIC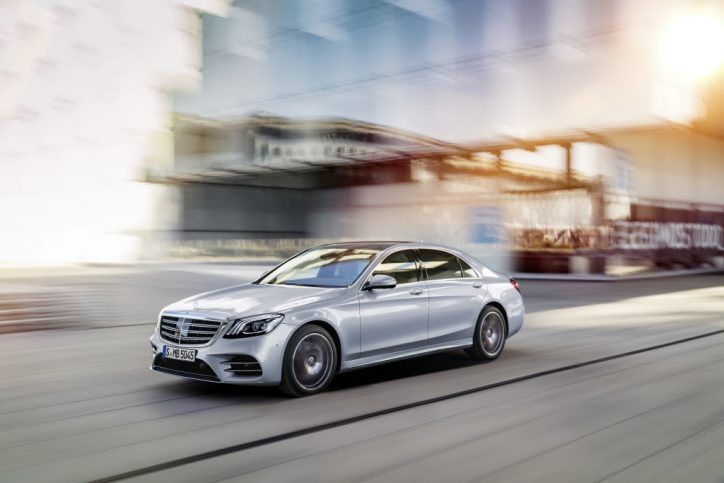 Under the hood of the auto is a 3.0-liter inline-six available in 250 hp and 340 hp with 700 Nm of torque. The standard model costs 93,206.75 euros while the longwheelbase variant has a price tag of 96,479.25 euros.
3. Mercedes-Benz S560 4MATIC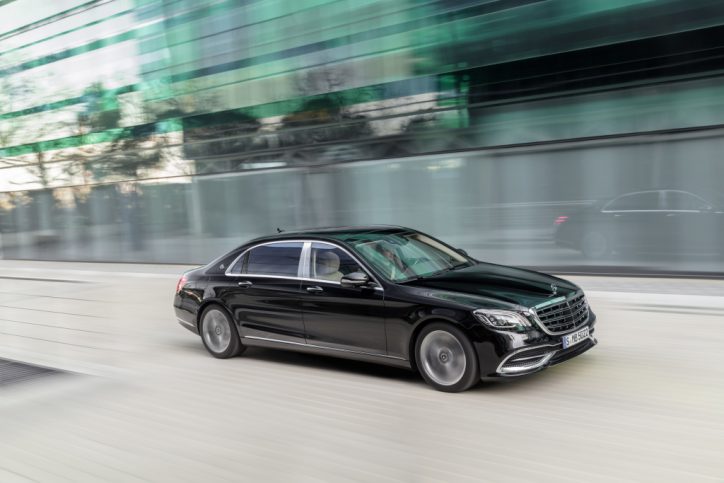 The S560 is fitted with a 4.0-liter V8 engine in 345 hp and 469 hp configurations combined with 700 Nm of torque. The standard costs 113,960.35 euros, the longwheelbase is priced at 116,994.85 euros and the Mercedes-Maybach model is worth 143,508.05 euros.
4. Mercedes-AMG S63 4MATIC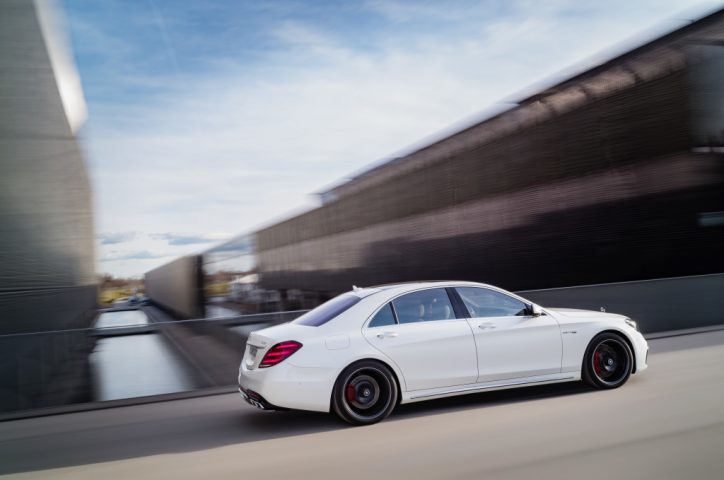 The range-topping model houses a 4.0-liter V8 power unit in 450 hp and 612 hp trims with 900 Nm of torque. The car is valued at 160,293 euros.