Giancarlo Perlas
April 19, 2017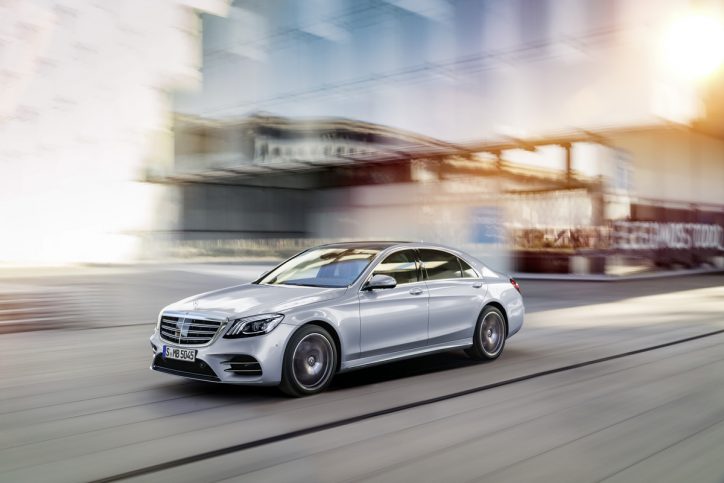 The new Mercedes-Benz S-Class is already at the 2017 Shanghai Auto Show and there are definitely a lot of things that make it shine.
The new Mercedes S-Class at Auto Shanghai puts several updates from its predecessor. It may not be a next-generation model, but it certainly does not fail to impress.
Here are its best features:
1. All-Out Upgrade
The S-Class is receiving a lot of updates aside from its standard Mercedes-Benz model. Its maker revealed that the Mercedes-AMG S 63 and Mercedes-AMG S 65 are getting a boost. The Mercedes-Maybach S 560 and Mercedes-Maybach S 650 will also get several changes.
2. Exterior
At a glance, it is hard to tell the cosmetic enhancements present in the new Mercedes-Benz S-Class. Going closer though, one can see that it has new bumpers, headlamps and taillights, radiator grille and 20-inch wheels. The radiator grille that used to be reserved only in the V12 variants of the car now come as a standard fit.
3. Interior
The interior of the S-Class is pretty much the same as its earlier form. It is highlighted by several choices of wood and leather trims offered by Mercedes for its flagship car. The Maybach version brings everything to an ultra-luxurious level.
4. Technology
For its tech, the vehicle offers two high-resolution displays measuring 12.3 inches diagonally plus several updates in its navigation and driving assist systems. Again, everything is similar to its predecessor. It is worth mentioning though that Mercedes has an optional feature of the car called the ENERGIZING confort control. Basically, it has six programmed atmospherical settings that the occupants of the auto can choose from, which adjusts its heating, fragrance, massage, lighting and music.
5. Engine
The S-Class lineup from the standard to the AMG and Maybach models will all benefit from the new generation of biturbo engines from Mercedes. The S 450 will get the V6 while the S 560, including the Maybach version, up to the AMG S 63 and S 65 will have V8 units in different tunes. The Maybach S 650 will take the V12.
Arrival
The Mercedes-Benz S-Class will reach European markets in July. MBUSA said the car will arrive in the United States of America by fall.
New S-Class Sedan Family Album
Check out the gallery below for the official pictures of the Mercedes-Benz S-Class, Mercedes-AMG S 63, Mercedes-AMG S 65 and the Mercedes-Maybach S 550.