Giancarlo Perlas
May 3, 2017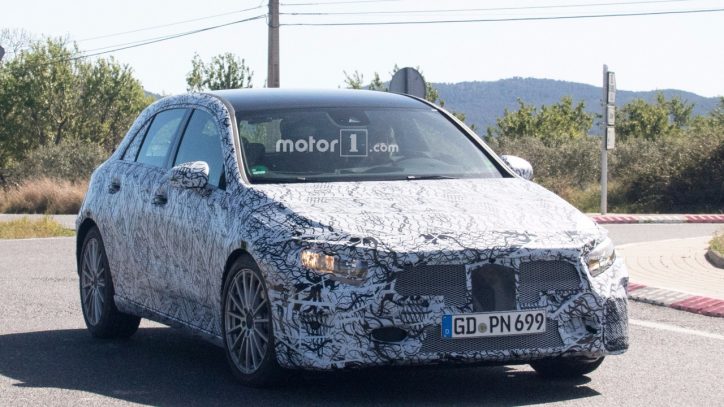 Spy shots of a new A-Class variant recently surfaced online. A report says it could be the Mercedes-AMG A40.
1. Name
Before anything else, it should be noted that the "A40" moniker is just a speculation as there have been many names being floated around by several sources. According to Motor1.com, since the spied car appears to bridge the standard A-Class and the AMG A45, the most likely designation of the auto would be the "A40."
The vehicle could also be the "A32", which is in commemoration of the A32k AMG launched in 2001. A twin-engined model is a possibility too, so we might be seeing an "A38". However, let us just refer to it as the A40 for now.
2. Platform
The Mercedes-AMG A40 will still carry the second-generation MFA platform.
3. Design
The AMG A40 is expected to be a notch above the styling of the standard A-Class, but the changes won't be as extensive as the A45 model. The A40 might get upgraded headlamps as well as redesigned front spoiler, air intakes, sports wheels and sportier interior compared to the A-Class.
4. Engine
The A40 will probably be equipped with the same 2.0-liter turbo engine found in the A45. The next-gen A45 is predicted to get as much as 400 hp. Therefore, the report estimates that the A40 will have 300 hp to compete with the Audi S3.
5. Release
The A40's launch will debut sometime next year with a 2019 model year.
Spy Shots
Check out the spy shots of the Mercedes-AMG A40 in the gallery below: