Ryan Joseph Ramos
April 15, 2017
Valtteri Bottas recorded his first-ever pole position in Formula One, winning a thrilling bout with his Mercedes teammate Lewis Hamilton for the right to lead the starters at the 2017 Bahrain Grand Prix. This makes for the team's first front-row lockout this season.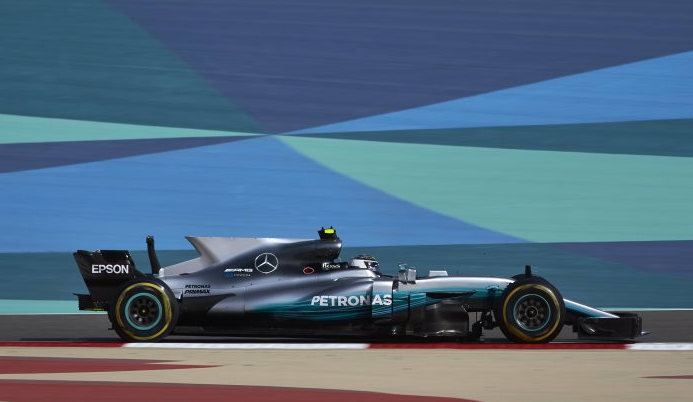 Bottas became just the fifth Finn to win a pole position in F1. The other four? Keke Rosberg, Mika Hakkinen, Kimi Raikkonen, and Heiki Kovalainen. That is certainly some good company.
When Bottas jumped Hamilton for the Q3 lead, Hamilton subsequently could not improve upon his own time after losing some time in the first sector of the track. He has to settle for P2, but he will certainly come at his teammate with all he's got right from the get-go.
The Mercedes newcomer is already saying all the right things. "We will only be celebrating for a short time tonight," said Bottas. "The most important thing is to be ready for tomorrow's race."
Surely, he would want to take advantage of the pole after the last race's results that saw him finish outside the podium (sixth place, actually). Still, he's in good shape in this young season. He is fourth in the drivers' championship ladder, just 2 points behind Max Verstappen.
Hamilton and Ferrari's Sebastian Vettel, of course, are tied at number 1. Both have one race win apiece and are knotted at 43 points.
Vettel qualified in P3, followed by Daniel Ricciardo in his Red Bull at P4. The other Ferrari of Raikkonen is in P5, while the other Red Bull of Max Verstappen will start at P6.
As Bottas himself said, what matters most is the race proper. He will have a tough time with Hamilton right beside him and Vettel surely going for a challenge. That's why coming out of the start right is important. We'll see how he does during the first few corners, which could very well determine how he would fare in the race.