Giancarlo Perlas
March 29, 2017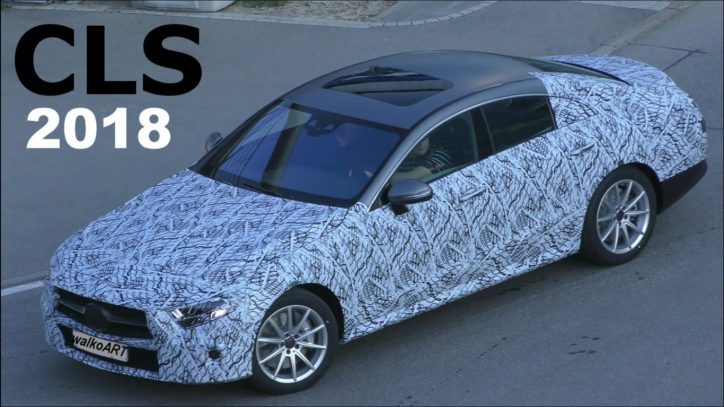 Mercedes-Benz seems to be prepping for the arrival of its all-new CLS. Spy shots of the Mercedes-Benz CLS prototype have been going around late last year. Now, a video of the fully-camouflaged car surfaced while it is being driven around in its company's testing facility.
1. Next-Generation Model
According to earlier reports, we are looking at the next-generation model of the car. The full wrap hiding the features of the auto also hint that the changes are not mere facelift but a full overhaul.
The unit is expected to arrive sometime next year with a 2019 model year. The Geneva Motor Show in March 2018 is the most possible venue for its debut.
2. Same Platform with E-Class
The Mercedes-Benz CLS is rumored to undergo a name change too. Sources say that it might adopt the CLE moniker, most probably to reflect its close relation to the E-Class. After all, the two share the same MRA modular architecture.
3. Enhanced Lighting, Smoother Body
While it is still hard to make out the new styling features of the upcoming CLS in the video, it is noticeable that it is carrying an upgraded LED lighting system. The subject in the video appears more spacious as well than the current version of the vehicle, particularly at its rear passenger area.
A quick look at the interior of the CLS here show that we might be seeing a lower-trim model of the auto. Then the little bumps in its side panel suggest that it might still carry the present design language of its brand, which is defined by its artistic body lines instead of the new one shown in the Mercedes-AMG GT Concept that is accentuated by smoother surfaces.
Video
Check out walkoART's new spy video of the 2019 Mercedes-Benz CLS prototype below: