Giancarlo Perlas
December 3, 2016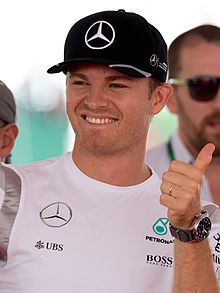 The news about the Nico Rosberg retirement came as a shocker. That's because the revelation came just after he finally won the Formula One World Championship that has evaded him over the years.
According to the 31-year old Mercedes AMG Petronas driver, he is leaving F1 on a high note because he already achieved his goal. During an interview with The Guardian, he said he already climbed his mountain. He stated that the decision came because he wanted to focus on his family and have more children.
Rosberg pointed out that F1 takes up so much of his time so he needed to retire if he wanted to pursue his current life goals. The driver said he will miss the rivalry though.
So after the Nico Rosberg retirement, a major question that cropped up was "Who will replace him?"
One big name who is making the news as a Rosberg replacement is the two-time F1 champ Fernando Alonso. However, Mercedes cleared out that they are not rushing into matters. It should be added that Alonso is also locked in his existing contract with McLaren.
Other major personalities that are major candidates for the vacancy in Mercedes F1 team are Ferrari's Sebastian Vettel, Williams' Valtteri Bottas, and Manor's Pascal Wehrlein. The problem is that the drivers mentioned are still under contract in their respective teams. It should be added that Mercedes still views Wehrlein as still "green" in the organization.
Red Bull drivers Daniel Ricciardo and Max Verstappen even joked about calling Mercedes following the retirement of Rosberg. They further said that they may even be tempted if Mercedes calls them back.
For now, let's wait for an official announcement from Mercedes about the matter.