Giancarlo Perlas
December 7, 2016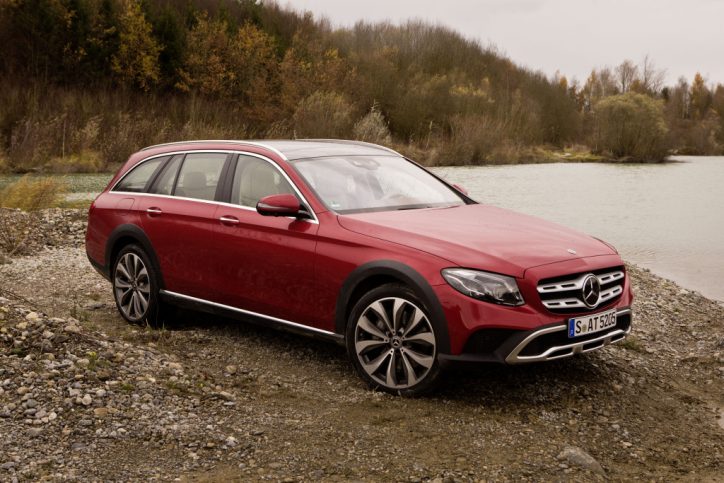 The new Mercedes-Benz E-Class All-Terrain was just unveiled at this year's Paris Motor Show. The crossover is scheduled to hit Mercedes showrooms in the spring of next year.
So, what makes the vehicle stand out from its rivals like the Audi A6? Here are its 5 key features according to a Daimler press kit:
1. Engine
The Mercedes-Benz E-Class All-Terrain will be initially offered in the E 220 d 4MATIC model. The unit comes with a diesel-fed 2.0-liter inline-four engine capable of producing up to 194 hp and 400 Nm of torque.
The numbers push the crossover from zero to 100 km/h in just eight seconds. Then its top speed can reach up to 232 km/h.
The E 220 d 4MATIC All-Terrain carries an "A" Efficiency Class, thanks to its combined NEDC fuel consumption of 5.2 liters per 100 kilometers and combined carbon dioxide emissions of 137 grams per kilometer.
Mercedes noted that the E-Class All-Terrain will also have a version with the brand's new six-cylinder diesel engine.
Both models have the 9G-TRONIC nine-speed automatic transmission as a standard fit.
2. Outside
The exterior of the Mercedes E-Class All-Terrain follows the design cues of the existing E-Class Wagon. Then, the styling of the new E-Class sedan is combined into it.
However, the E-Class All-Terrain has a higher ground clearance compared to the wagon. It has a sportier look too due to its extended wheel arches, enhanced bumpers, crossover-inspired skid plates and side skirts. The mentioned elements make the auto a nice alternative to an SUV.
3. Inside
The cabin of the E-Class All-Terrain copies its E-Class sedan brother with several borrowed elements in its dashboard from the S-Class, except that All-Terrain is more spacious and it has a higher height.
4. Tech
Similar to the E-Class sedan, the All-Terrain variant offers the Dynamic Select feature to allow the user to choose among its five driving programs. In addition, the E-Class All-Terrain has the Air Body Control, three-level suspension plus the standard Intelligent Drive system of its range.
5. Price
Mercedes haven't released the pricing of the Mercedes-Benz E-Class All-Terrain yet. It is estimated that the vehicle will cost around £52,000.