Giancarlo Perlas
November 9, 2016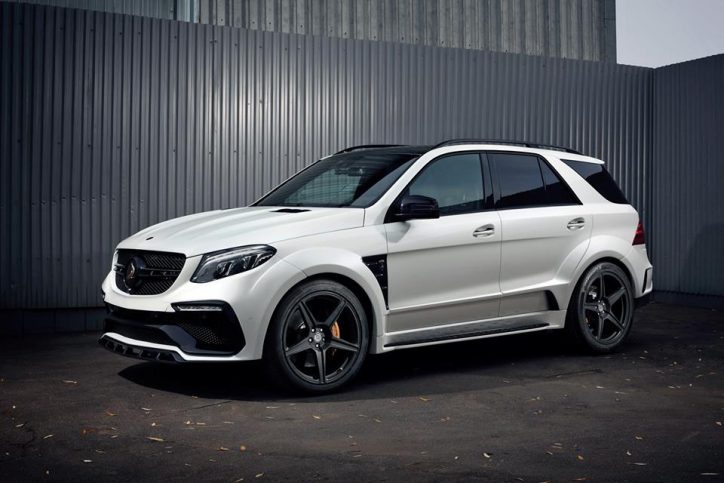 Russian tuner TopCar already showed us what its Inferno package could do to a Mercedes-Benz GLE Coupe. Recently, the specialist also revealed what the same package could to the bulkier Mercedes-Benz GLE 43 AMG.
Here are the top three features of the Mercedes-Benz GLE 43 AMG with TopCar's Inferno package, according to a source:
1. Aggressive Exterior
The TopCar Mercedes GLE Inferno cosmetic enhancements may be excessive to some due to the number of styling and aero elements introduced in its body. The add-ons include new front grille and mesh, front and rear logos, air-inlets, carbon fiber bonnet, bumpers, extended fenders, side skirts, rear diffuser, LED lights and rear spoiler.
For improved handling, TopCar fitted the SUV with ADV1 Wheels coupled with new carbon ceramic brake discs.
2. Elegant or Exotic Themes for the Interior
The cabin of the GLE can also be upgraded with the optional interior kit of the Inferno package. The bespoke interior design of TopCar can be made using materials like cherry wood, crocodile skin, suede and carbon fiber. It all depends on the preference of the buyer.
3. Power Up
TopCar didn't discuss the latest power upgrades given by its Inferno kit to the GLE 43 AMG. However, basing from the details we fished out in our past report, the power boost for the GLE given by the package starts at around 87 hp and 123 Nm of torque for the GLE 450 model. The GLE 43 AMG should get extra 125 hp and 149 Nm of torque while the more powerful GLE 63 S AMG could get as much an additional 131 hp and 159 Nm torque in its output.
Photos
Check out the photos of the Mercedes-Benz GLE 43 AMG with the Inferno package of TopCar in the gallery below: