Giancarlo Perlas
November 9, 2016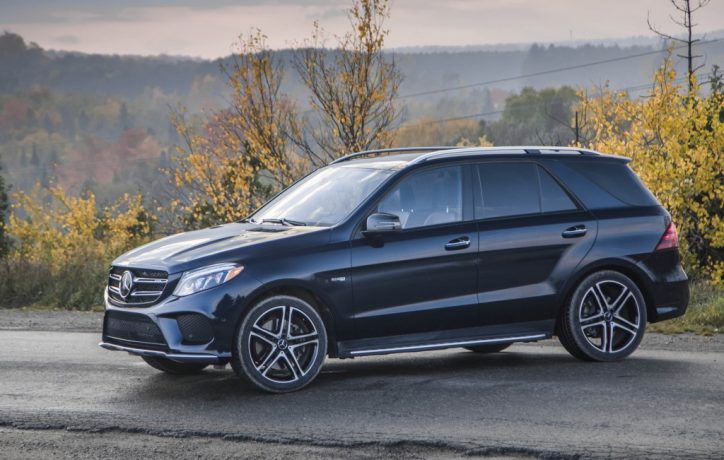 Mercedes-Benz is going to introduce another trim for the GLE in the SUV's 2017 year model. The new addition to the range will come in the form of the Mercedes-AMG GLE 43.
Here are the top 5 features of the AMG GLE 43 according to a report:
1. Replacement of the GLE 450 AMG
The AMG GLE 43 will come as a replacement to the GLE 450 AMG as well as the GLE 400. The new model will bridge the performance gap between the standard Mercedes-Benz versions of the SUV to its full-badge AMG models.
The consolidation of the GLE 400 and the GLE 450 AMG under the AMG GLE 43 unit is part of the efforts of Mercedes to streamline its lineup in order to avoid confusion in its currently long list of model names.
2. V6-Powered
The source said the AMG GLE 43 will possibly carry the same engine present in the GLE 450 AMG, which is a 3.0-liter turbocharged V6. The unit is capable of offering 362 hp and 384 lb-ft of torque.
However, it is more likely that the SUV will benefit from the new 3.0-liter turbo inline-six of Mercedes that can provide up to 408 hp and 368 lb-ft of torque.
3. 9-Speed Transmission
For faster shifts resulting to a faster acceleration, Mercedes fits the AMG GLE 43 with a 9-speed automatic gearbox. The unit is partnered to AMG's suspension and all-wheel drive system.
4. Quick Acceleration
If the AMG GLE 43 follows the same engine configuration present in the outgoing GLE 450 AMG, it could accelerate from zero to 62 mph in only 5.7 seconds and built a top speed of 155 mph. Expect a faster sprint if the inline-six will be implemented in the 2017 model of the SUV.
5. AMG Body Kit
Lastly, there are the usual exterior and interior extra styling of AMG in the SUV. But expect the eye candies to be minimal compared to the more powerful AMG GLE 63 and the 63 S.
Photos
Check out the photos of the upcoming Mercedes-AMG GLE 43 in the gallery below: