Giancarlo Perlas
September 23, 2016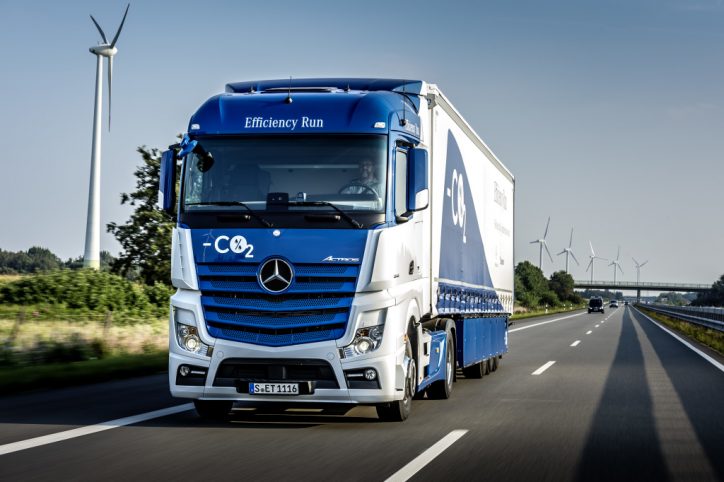 Mercedes-Benz Trucks and trailer manufacturer Krone worked together to develop this combination of trailer and tractor within the concept of "integrated approach," aimed at reducing CO2 and reducing fuel consumption.
This integrated approach involves everyone—commercial vehicle manufacturers, body/tyre suppliers, logistics companies and political decision-makers—in the haulage sector to play a part in reducing fuel consumption and CO2 emission of up to 20 percent compared to existing combinations. The basis of such a comparison was a 2014 standard semitrailer-tractor combination that was able to save up to 14 percent on fuel. Mercedes-Benz and its partners launched that first Efficiency Run last year.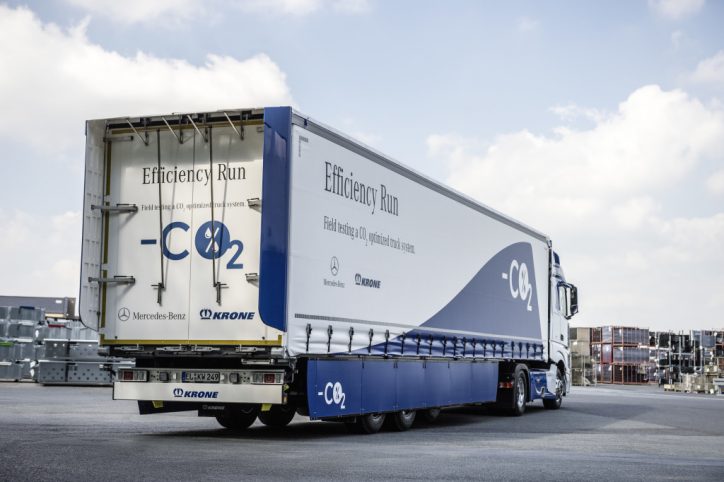 The development efforts of these two companies bring customers real benefits. Dr. Wolfgang Bernhard, member of the board of management of Daimler AG, said that The Efficiency Run in 2015 proved that integrated approach actually works, so they started developing products that are fit for series production on the roads.
Reducing fuel consumption and CO2 is one of the biggest challenges the haulage sector is facing. The EU, for one, wants to reduce CO2 emissions by 30 percent by 2030. This demands effort from everyone involved in the haulage sector, but they also believe they can accomplish the task and not just out of responsibility for the environment and the society. The demand is also driven by the customers.
But the Efficiency Run did not only focus on assessing fuel savings. Instead, it looked into examining handling, noise emission, robustness, loading options and access. The structure and the design of the semitrailer-tractor received high praises, and feedbacks from the drivers were positive.