Giancarlo Perlas
September 23, 2016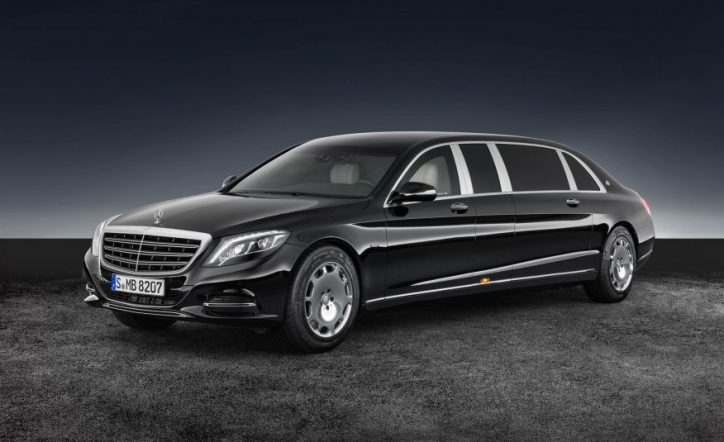 Daimler recently revealed in its Global Media Site that the Mercedes-Maybach S600 Pullman Guard is already available to order. According to the company, deliveries of the product to customers will commence in the second half of next year.
The Mercedes-Maybach S600 Pullman Guard is basically the armored version of the Mercedes-Maybach Pullman that was unveiled almost a year ago. It measures 6.50 meters in length with face-to-face seating configuration behind its glass partition.
Daimler claimed that the new variant of the stretched limousine has a VR9 armoring level. That means, the shell of the vehicle is capable of protecting its occupants from guns firing M61-AP rounds or the ones that possess 7.62 x 51 mm caliber such as the M60 machine gun, M14 rifle, and FAL-FN automatic rifle. Its exterior can also hold against certain explosive devices. The said feature definitely makes the car suitable for high-value targets like heads of state or well-known individuals with particular security concerns.
Compared to the standard S600 Pullman, the S600 Pullman Guard is heavier because of its rigid exterior armoring combined with interior elements for the protection of its occupants like Kevlar-like fabrics, steel plates on the sides, and polycarbonate-backed windows. Overall, the armored vehicle weighs around 11,000 pounds.
All other elements from the regular S600 Pullman were retained by the S600 Pullman Guard though. One of them is the 6.0-liter biturbo V12 engine with 530 hp and 890 Nm of torque. The power unit of the armored car gives it an electronically-limited speed of 160 km/h.
There are optional devices that customers can order with the S600 Pullman Guard as well. Among them are sirens, two-way radios, loundspeakers, microphones, emergency battery starter, and flashing lamps.