Peter Parcon
June 30, 2016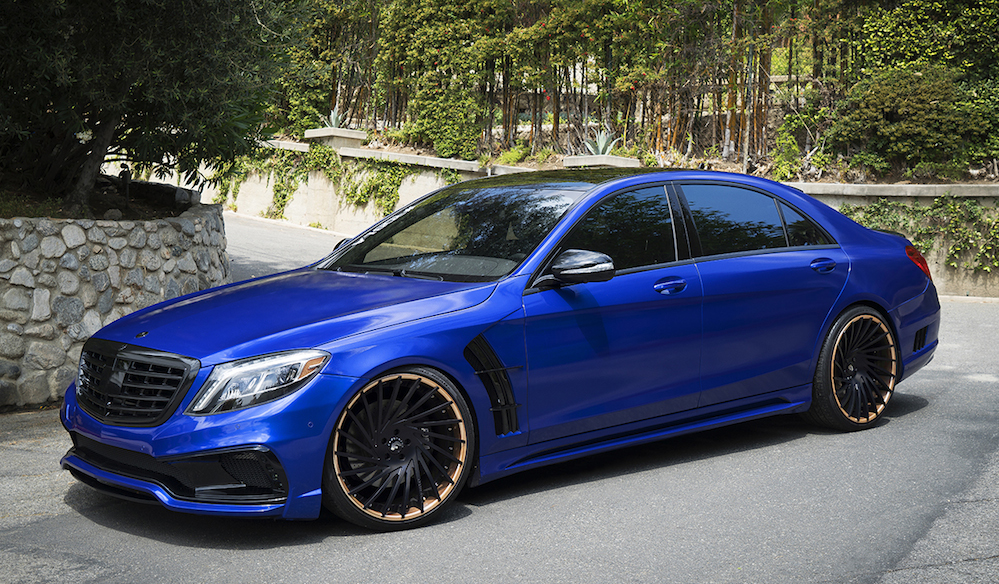 The RDB LA enhanced Mercedes-Benz S-Class is one impressive-looking luxury vehicle, as shown on a report from motorward.com. The luxury vehicle already made an appearance in the past, but it deserves another look mainly due to the people at Forgiato Wheels.
The distinctive paint job on the S-Class can readily catch the attention of any onlooker. This particular shade of blue is similar to metallic blue when it is viewed out in the open under direct sunlight. However, the matte quality of the finish emerges once lighting conditions are not so good. Its unique appearance may even cause onlookers to forget that it is a stock model of the S-Class.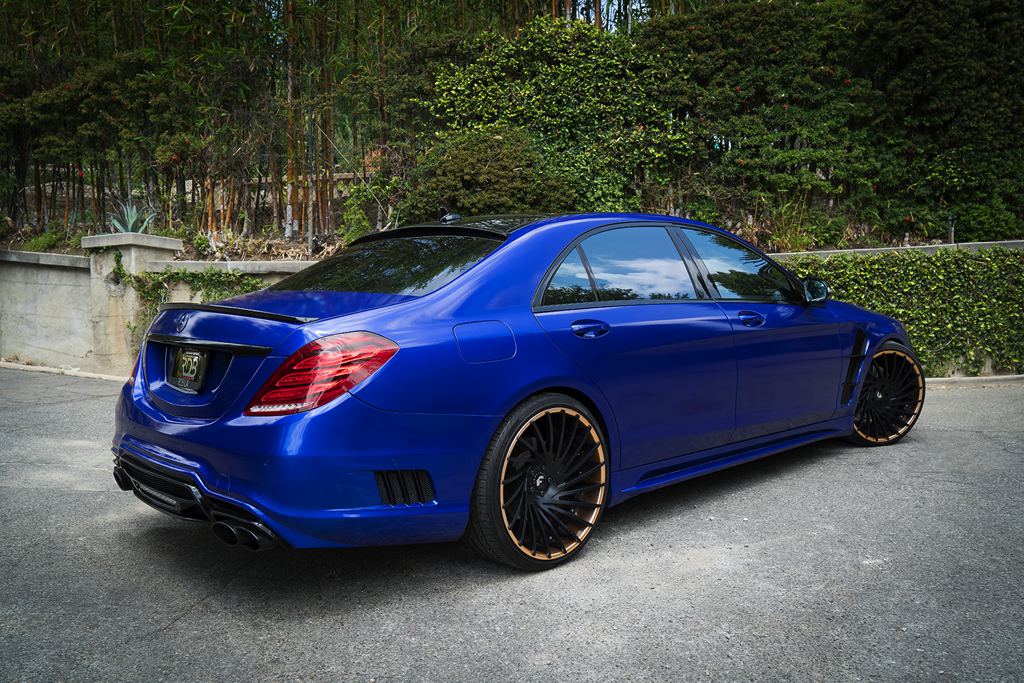 The car in question is actually a Wald Mercedes-Benz S-Class Black Bison featuring a full upgrade package that consists of a new front bumper and rear bumper as well as side skits. It also features a front spoiler lip, rear diffuser inserts with a brand new set of tailpipes, upgraded front wings with side vents and a boot lid wing.
The distinctive Wald Mercedes-Benz S-Class of RDB LA also features a brand new set of Forgiato Ventoso-ECL rims measuring 22 inches. The wheels are in matte black and feature gold outer lips. The lowered suspension of the vehicle provides it with a rather sporty appearance.