Giancarlo Perlas
June 21, 2016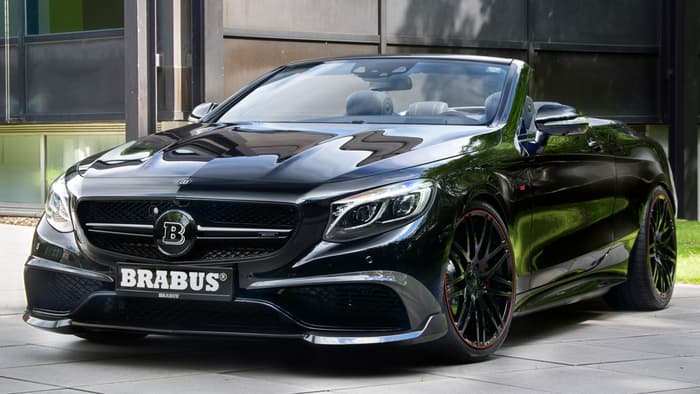 Famous Mercedes-Benz tuner Brabus just unveiled its latest work. The new recipient for its tuning package was the Mercedes-AMG S63 Cabriolet.
The Mercedes-AMG S63 Cabriolet is already packing a lot of power under its hood. Within the car lies a 5.5-liter biturbo V8 engine capable of delivering up to 585 hp and 900 Nm of torque.
Combined with the 4MATIC all-wheel drive system, the S63 cabrio is capable of accelerating from zero to 100 km/h in just 3.9 seconds. Its top speed is electronically-limited at 250 km/h, but buyers can still go beyond that up to 300 km/h with the optional AMG Driver's Package.
For a luxury car, the S63 Cabriolet is insanely fast. However, not content with what it had to offer, Brabus tinkered with the auto's V8 power unit to raise its output to 850 hp and give it 1,150 Nm of torque. The figures allow the car to accelerate from zero to 100 km/h in just 3.5 seconds.
On the other hand, its top speed was boosted to 350 km/h. It should be noted that Brabus limited the maximum speed of the auto though in order to prevent the tires from blowing up.
Brabus rechristened the car as the 850 6.0 Biturbo Cabrio. The displacement of the S63 Cabriolet was increased from 5,461 cc to 5,912 cc, thanks to a forged crankshaft, longer stroke, forged pistons and increased cylinder bore.
The source added that the cylinder heads have been re-machined too in order to handle the extra power of the auto. Then Brabus imbued the car with new air filters, carbon fiber intake modules plus air pipes on the turbocharger.
Outside, Brabus gave the S63 Cabriolet 21-inch wheels wrapped in 255/35 and 295/30 tires for the front and rear, respectively. The auto has been lowered by 15mm as well. Lastly, the tuner installed new front lip spoiler, bootlid spoiler and diffuser for the car while its interior got a new carbon fiber trim.