Giancarlo Perlas
June 21, 2016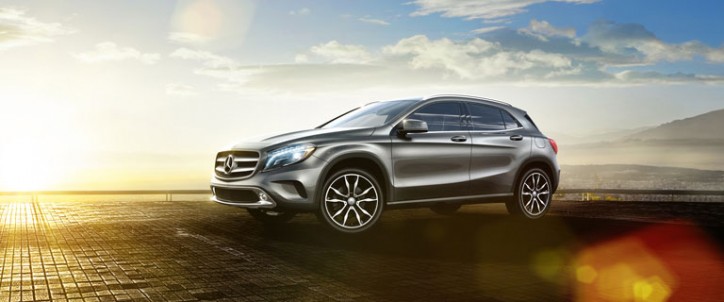 The 2016 Mercedes-Benz GLA Class is a crossover of the compact GLC and the midsize GLE. It can also be a five-door hatchback version of the CLA compact sedan. But although it isn't the roomiest crossover out in the market, it has the luxurious GL badge, and its sophisticated exterior and interior makes it your best bet for the ideal urban vehicle.
The 2016 model year is the car's only second year in the market, but it already received quite a number of minor features and option upgrades.
The GLA is more elevated than its predecessor, sitting high on 18- or 19-inch wheels. It has a curvaceous body and exaggerated headlights and rear lamps. As a crossover, it is 8 inches shorter than the CLA sedan. At merely 174 inches long, it feels like a subcompact.
Mercedes' goal for the GLA is to attract young and first-time buyers to a family-friendly but traditional-looking compact utility vehicle.
Inside the GLA, the cabin and dashboard look similar to the CLA Class. It has a horizontal shelf layout that features five circular vents and rounded details, a look that is now also being used by the S-Class and the C-Class. The display screen, a standalone vertical plane, is on top of the dashboard—a look that experts and Merc fans alike loved.
The powertrain is a turbocharged 2.0-liter inline-4 producing 208 horsepower and 258 pound-feet of torque. It is paired with a 7-speed dual-clutch transmission on either front wheels or on all four wheels. A manual gearbox is not available for this class.
Mercedes claims the GLA can go 0 to 60 mph in just 6.4 seconds. Rating is 24 mpg city and 27 mpg highway for the GLA250 4MATIC all-wheel drive.
The base version of the GLA is priced at $30,000, but adding the 4MATIC will cost an additional $2,000. Other options can command a $10,000 to $15,000 increase.