Giancarlo Perlas
March 28, 2016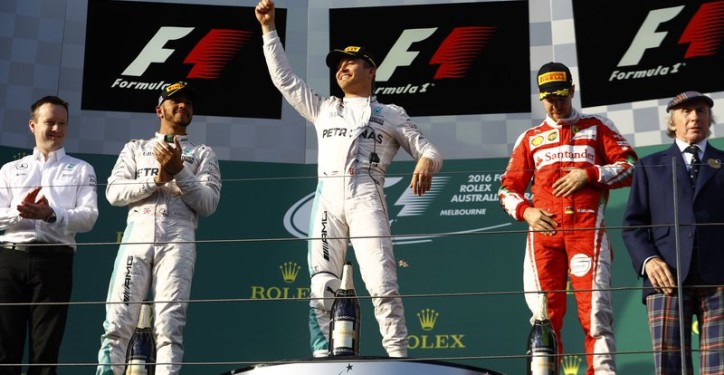 Despite Mercedes AMG Petronas Formula One Team locking the first and second places in the Australian Grand Prix, a huge improvement was seen in its rivals. Niki Lauda, the non-executive chairman of the group, warned during his interview with Sky Sports that the tight duel in Melbourne might be repeated in the following races.
In the first race of the season, Nico Rosberg emerged triumphant while Lewis Hamilton trailed behind. Third was Ferrari's Sebastian Vettel, and fourth was Red Bull's Daniel Ricciardo.
Vettel notably led almost half the race. That was until Mercedes F1 caught up and won the race in the end, thanks to a mistaken tire call on the part of Ferrari.
Lauda praised the speed of Ferrari. He said the display of Ferrari is an indication that the next races will be exciting. The former world champion added that he is not expecting the threat posed by Ferrari to diminish over the following 20 races.
The second race of the season will be on April 3 in Bahrain. Last year in that place, Hamilton won by around three seconds ahead of Ferrari's Kimi Raikkonen. Nico Rosberg was left in the third place with six seconds behind the winner.
The qualifying event of that race told a lot about the performance of Ferrari though, as the team was only 0.3 seconds away from Mercedes. With the huge gains of the group this year and the talent of its drivers, there is a big chance that they might just own the event this season.
Lauda told the source that the race in Australia was good and the cars of Mercedes F1 were in good shape. However, they have to continue pushing harder to match the progress of their competitors.