Giancarlo Perlas
March 28, 2016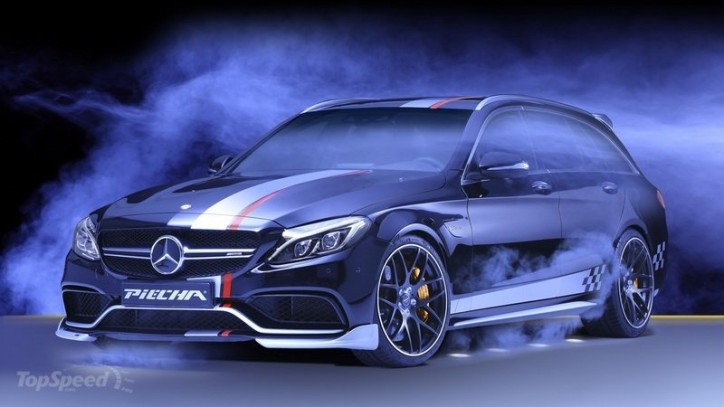 It is hard to put the 2015 Mercedes-Benz C-Class Estate within the level of sports cars even in its AMG trim. Sure it is luxurious, but it can't even hold a candle against the current Mercedes-AMG A45 hatchback in terms of sportiness. However, thanks to Piecha Design, the 2015 Mercedes-AMG C63 S Estate is better than ever and it gets a sexier and sportier appeal.
The German tuner recently showed off what its specialists did to one Mercedes-AMG C63 S Estate. They gave the car a new look with their Rottweiler kit. Then they boosted the power of the car's engine.
As seen in the photos supplied by the tuner via TopSpeed, the C63 S Estate gets new front spoiler lip, side skirts, rear spoiler mounted on the roof, racing stripes, diffuser, tailpipes, and a set of either 19-inch MP1 Monoblock and 20-inch MP5 LMX wheels in pale-metallic or satin-black finishes.
Piecha retains the interior elements of the C63 S Estate with the exception of the four-point LED entry lights, which do not really make a significant improvement in the overall interior design of the auto.
Going to the engine bay, Piecha tuned the 4.0-liter biturbo V8 engine of the C63 S Estate to reach an output of 612 hp with 620 lb-ft of torque. The boost allows the car to sprint from zero to 100 km/h in just 3.8 seconds and achieve a top speed of 186 mph.
Lastly, the tuner equipped the auto with custom coilovers, wheel spacer, and lower suspension to improve its driving performance and keep the safety of its occupans in check despite the major engine power boost.